When: Friday, 29 September, 2023

at 11:00 – 12:00 CET
(Amsterdam / Warsaw / Sarajevo)
Language: English
Free of charge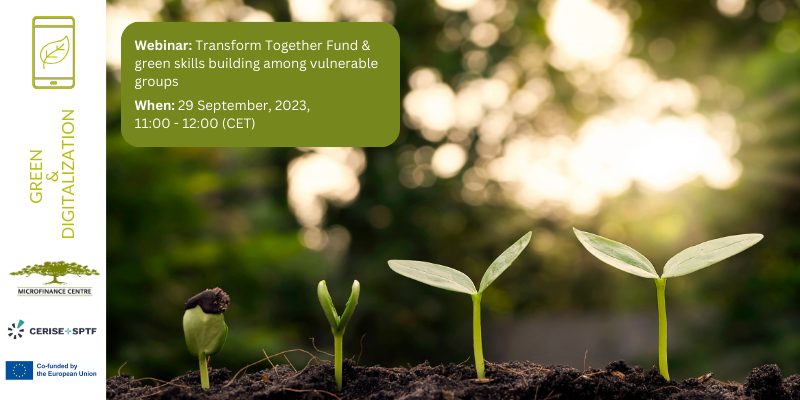 Transform Together Fund & green skills building among vulnerable groups 
Join the webinar to learn more about grant opportunities for social finance actors and to discuss the example of the MFI testing innovative approach in green skills building of their clients.
During the webinar, you will get to know the details of announced Call for Proposals, which offers 50 000 EURO as co-financing of innovative solution in green and digital. You will be able to ask questions about the application process, required documents and types of projects financed.
We will also discuss an example of the project, that could be financed within TTF: a story of the MFI building capacities of their clients in green topics.
The webinar targets social finance actors from EU countries and Norway: microfinance and social finance providers, national and regional network and associations working on financial inclusion.
Click here to learn more about Transform Together Fund.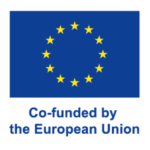 Co-funded by the European Union. Views and opinions expressed are however those of the author(s) only and do not necessarily reflect those of the European Union. Neither the European Union nor the granting authority can be held responsible for them.