Dates: 31 May – 1 June 2019
Location: Istanbul, Turkey
Download the Summit Agenda
The CEO FORUM Summit is an exclusive space for leaders of microfinance institutions to discuss challenges, share their experience and expand their knowledge and practice horizons.
The 5th Annual CEO Forum Summit will be held as a post-conference event on 31 May – 1 June 2019 during 22nd MFC Annual Conference in Istanbul, Turkey.
This year the CEO FORUM Summit will create an atmosphere of mutual trust and personal comfort which will stimulate an open dialogue between the participants, a healthy debate and creative thinking opportunities. Following the tradition, the CEO FORUM Summit will focus on the opportunities and challenges of CEOs through open and honest discussions based on the time-honored "Las Vegas" rule of privacy and mutual trust.
Summit will start on Friday afternoon (May 31) at 16:00 with a welcome meet and greet (drinks and Turkish snacks served) followed by a mini digital detox after two days of digital heavy conference to make sense of digitalization on a personal and professional level. Participants will also have a chance to hear reflections from your peers who are leaving the business about their experience as CEOs. The evening will end with a gala dinner.
The Saturday (June 1), we will be exploring the topics of CEO's choice and issues of participants' concern. The Summit will be finished by lunch around 1:30 pm to give attendees time for one-on-one informal discussions over lunch and later on in private.
The Summit will address some of the pressing challenges that microfinance CEOs face in their leadership roles while stimulating new thinking and innovative ideas.
Participation in the event is free of charge for CEO FORUM Members.
The Microfinance CEO FORUM is a global professional and business networking opportunity for senior executives from the microfinance sector to share the experiences and learn from their peers in a relaxed and trustful environment. Read more
Join MFC Network and CEO FORUM!
CEO Forum is financially supported by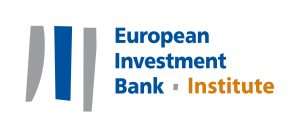 This initiative has received financial support from the European Union Programme for Employment and Social Innovation "EaSI" (2014-2020). For further information please consult: http://ec.europa.eu/social/easi