As you may already know, MFC and Tech To The Rescue (TTTR) – a global platform that connects nonprofits with tech companies – have established a cooperation in August this year. The goal of this cooperation is to assist and support MFC Members in their digital transformation to help them achieve their mission and vision more effectively and efficiently.
As part of this cooperation, we are inviting you to a webinar on how MFC Members can benefit from TTTR collaboration systems.
During this webinar, you will learn about:
What are TTTR's goals, who are TTTR's partners
What is the nonprofit organization journey with TTTR- process explanation of how to register and submit a project and what the crucial elements of well-written projects are
Examples of solutions and available technologies.
Q&A session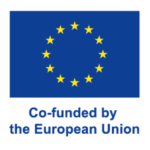 Co-funded by the European Union. Views and opinions expressed are however those of the author(s) only and do not necessarily reflect those of the European Union. Neither the European Union nor the granting authority can be held responsible for them.