Are you passionate about driving positive change in the areas of green and digital technology?
This is a call for proposals (CfP) organized by MFC and Cerise within the project TRANSFORM TOGETHER FUND (TTF): Green and digital transition fund for social finance actors and microentrepreneurs. TTF is an active project running from August 2023 to July 2025. The project is funded by the European Commission under the Employment and Social Innovation (EaSI) strand of the European Social Fund Plus (ESF+).
The TTF is looking to support innovative green or/and digital approaches or solutions that will benefit vulnerable microentrepreneurs groups. 
These innovative approaches should be something new in the market where your organization operates, new for a specific target group (even if similar solutions exist, as long as they haven't been used by this group), or new for your institution. If it's something new for your institution, we'll ask for an explanation of how it's similar to and different from what other social economy players are doing in the market.
The applicant may choose to focus on one of the themes: green or digital in their application (it is not necessary to work on both themes).

Join us in a transformative journey to empower the most vulnerable in Europe's social economy.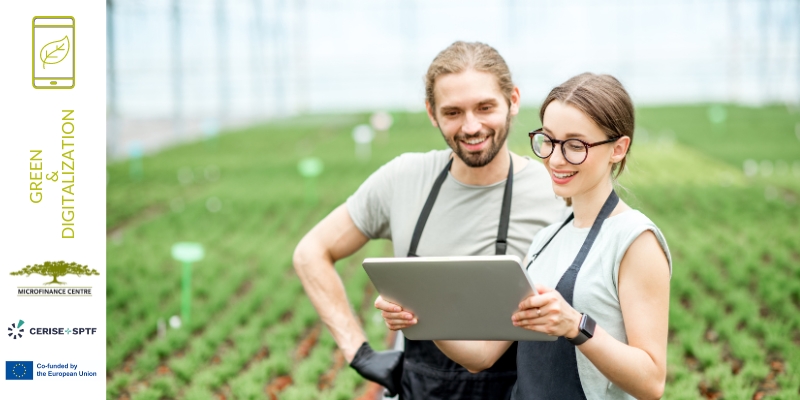 Project Focus
We are on a mission to bridge the green and digital gap for vulnerable microentrepreneurs groups such as low income, women, farmers, migrants ,and refugees. They lack the knowledge and resources to embrace digital and green solutions. This is where you come in!
Grant Opportunities
Each applicant can apply for a grant ranging from €20,000 to 50,000. With your innovative solutions, we aim to enhance the knowledge and practices of our target groups in the green or digital domain. The program provides up to 90% co-financing for approved projects.
What's In It for You?
Beyond grants, we offer a range of opportunities:
Participation in training and peer exchange programs.
Access to expert mentoring and capacity-building.
The chance to positively contribute to reaching up to 10,000 beneficiaries.
Eligible participants (applicants)
In order to be eligible, the applicant must: 
Be established in one of the EU countries (including overseas countries and territory) or Norway;

 

Be a social finance actor: microfinance institution (any legal entity providing microfinance), national microfinance association, non-governmental organization or regional network working on financial inclusion.

 
Eligible costs
Incurred during the project duration.

 

Relevant for proposed activities; examples:

 
Staff costs

 

External experts' costs

 

Software / equipment relevant for project activities

 

Travel costs

 

Rental

 

Subcontracting

 

Banking fees (related to the project activities)

 
Examples of activities that can be funded
Capacity building activities (e.g. trainings) for beneficiaries or applicant organization (if the capacity building activity is for the applicant staff, it must clearly demonstrate how the beneficiary will benefit from knowledge gained by the organization staff)

.

 
Actions that lead to developing and testing new social innovation approaches/solutions related to green and/or digital from which beneficiary will benefit (e.g., their business will introduce new digital/green solutions).

 

Developing and testing solutions which will help to reach beneficiaries to  offer already developed educational activities or products which will make them more digital/green.

 

Research activities that lead to developing and testing a solution (though research results cannot be the outcome of the project).

 

Creating ecosystem (partnerships) that will help beneficiaries apply green or digital practices (i.e. ecosystem to utilize business waste that destroys the environment).

 

Activities related to innovative green/digital product development.

 

Promoting green/digital microentrepreneurs and their relevant practices.

 
Be a Catalyst for Change
We envision at least 10 social finance actors successfully testing new digital and green solutions, ultimately benefiting micro-entrepreneurs, low-income individuals, migrants, and women. Together, let's shape a greener, responsible digital world where businesses thrive responsibly, and income opportunities flourish!
Important Dates & Information
Deadline for grant application submission: 13 November 2023 at 17.00 CET

. Applications must be submitted before the call deadline, must be complete and contain all the requested information and all required annexes stated in the grant application form.

Please submit only via e-mail at

ttfgrants[at}mfc.org.pl

including the reference to TRANSFORM TOGETHER FUND and applicant entity name in the subject line.

Evaluation results: between December 20th, 2023 and end of January 2024.

Contract signing: Within 30 days from results announcement.
Expected project starting date: February 1

st

, 2024.

Projects should last

a

maximum of

15 months

.
Join Our Webinars
Discover opportunities for social finance actors in the field of green and digital skills building! We invite you to participate in two upcoming webinars:
1. Transform Together Fund & Digital Skills Building among vulnerable groups
Join the webinar to learn more about grant opportunities for social finance actors and to discuss the example of the MFI testing innovative approach in digital skills building of their clients. During the webinar, you will get to know the details of announced Call for Proposal, which offers 50 000 EURO as co-financing of innovative solution in green and digital. You will be able to ask questions about the application process, required documents and types of projects financed. Click here to register.
Date: Wednesday, September 27, 2023
Time: 11:00 am CET
2. Transform Together Fund & Green Skills Building among vulnerable groups
Join the webinar to learn more about grant opportunities for social finance actors and to discuss the example of the MFI testing innovative approach in green skills building of their clients. Click here to join it.
Date: Friday, September 29, 2023
Time: 11:00 am CET
Join the Green and Digital Revolution!
Contact Us 
For more information, reach out to us at ttfgrants[at]mfc.org.pl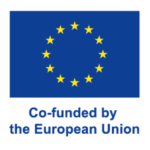 Co-funded by the European Union. Views and opinions expressed are however those of the author(s) only and do not necessarily reflect those of the European Union. Neither the European Union nor the granting authority can be held responsible for them.