Data on impact & SDGs become crucial aspects to attract interest from (impact) investors and funding – in order to underpin the relevance, effectiveness and attractiveness of investments in microfinance to address social and environmental issues.  
---
When: Wednesday, (April 12), 2023, 11:00 – 13:00 CET
(Amsterdam / Warsaw / Sarajevo)
Language: English
Free of charge
Microfinance and social economy finance providers have been the focus of lenders, funders, DFIs and other impact investors as they can contribute significantly to the social, economic and environmental impact which is crucially needed for the achievement of the UN Sustainable Development Goals. 
Join the webinar to broaden your practical knowledge of SDGs and indicators & targets you can use to measure the progress. During this 2 h webinar, we will discuss: 
regulations and major initiatives around impact measurement & management (IMM) that affect impact investors and MFIs

 

tips and tools helping to

 

align one's mission, goals and impact measurement with the SDGs

 

how and where to find the right metrics?  

 



The webinar targets decision makers and people responsible for reporting and communicating the outcomes of microfinance and social enterprise finance providers.
Our experts from Agents from Impact, Manuela Fritzsch (Director of ESG Risks & Impact) and Andrij Fetsun (Founder & CEO) will share their experience on impact measurement and SDGs. Participants will also hear the expertise of BCR Social Finance from Romania with SDGs adoption and impact assessment methodology. Romanian Microfinance Association, one of the most active microfinance associations in Europe, will show the links between the existing impact indicators under the European Code of Good Conduct and SDGs, in the impact reporting of MFIs. 
The webinar targets decision makers and people responsible for reporting and communicating the outcomes of microfinance and social enterprise finance providers.  
---
OUR EXPERTS:
MANUELA  FRITZSCH
Director of ESG Risks & Impact, Agents for Impact
Manuela joined Agents for Impact in 2020 and brings forth more than 15 years of experience in international development and impact finance, consulting and sustainable fashion. She has worked both in the public and private (non-profit and for-profit) sector and started her career at the international NGO World Vision. Before joining AfI, Manuela was a freelance consultant for sustainability at African Fashion Foundation and held several positions at KfW Bankengruppe.
She holds a double-degree in International Business Studies from the Hochschule für Technik und Wirtschaft (HTW) Dresden and Hogeschool INHOLLAND Diemen. She is fluent in German, English and French.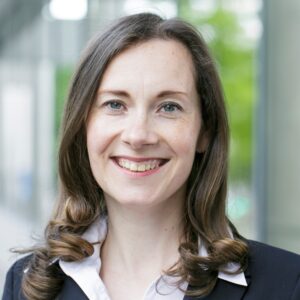 ANDRIJ FETSUN
Founder & CEO, Agents for Impact  

Prior to Agents for Impact, Dr. Andrij Fetsun was Senior Portfolio Manager at Invest in Visions. He set up the Portfolio Management for the company from scratch. Within four years he managed to increase the portfolio of the IIV Microfinance Fund from €98 Million to more than €661 Million without any defaults. He has thirteen years of professional experience in the field of Impact Finance, among others through the cooperation with KfW and Frankfurt School of Finance&Management in promoting SME Finance and Microfinance. Dr. Andrij Fetsun started his career in the Private Banking department´s Portfolio Management of BHF-Bank, Frankfurt. He has published articles on quantitative approaches in Portfolio Management and in particular on ESG integration in portfolio management.
He holds a Master in Finance from Frankfurt School of Finance & Management, Germany and a PhD in Engineering from National Aviation University, Ukraine.