Are you in the process of building your online presence and facing challenges? Would you like to make  the most of existing online marketing opportunities?
The Bootcamp Labs are designed for Microfinance Professionals that are undertaking a challenge of building a solid online presence of their organizations and who would like to further develop their practical know-how in online marketing.
For MFIs, that want to be in the forefront of digital marketing and offer clients outstanding online and digital channel experience. They have already invested time and resources into digital marketing and elements of loan process happen online.
Interested MFIs should nominate internal staff from the marketing and/or operations department to participate in the hands-on digital labs.
Online outreach and

onboarding

for MFIs
We are focused on helping MFIs to build:
MFI's outreach to clients through Internet
MFI's onboarding of clients through Internet

How to apply Search Engine Marketing?
How to use effectively Google ads?
How to do social media advertising?
How to use advertising banners effectively?
How to set up effective online advertising campaigns?
How to monitor the effectiveness and return on investment of online campaigns?

How to manage the traffic of clients between your online advertising and your web page?
How to build your online branch – your web page?
How to re-attract potential clients, who have visited your web page and dropped off?
How to measure the cost-effectiveness of your online onboarding?
How to manage relations with clients at all steps of onboarding? How to build effective Client Relationship Management system?
Bootcamp Labs format
Hands on experience practical 2h online sessions will be hosted on Zoom platform. The participants learn from the experience of an expert by presenting their digital presence system.
The interested MFIs need to submit their applications.
MFC staff together with an expert will review the applications, select the participating MFIs based on common problems and level of digital readiness, and propose the series of relevant sessions. These online sessions will be hosted always on Tuesdays, every 2-3 weeks in May, June and early July. The detailed plan will be developed based on problem statements submitted by MFIs.
More than one person per MFI can participate.
In order to fill in the application, you will be asked to assess your readiness for digital presence, in line with the following levels:
LEVEL 1: I think I should start building my online presence
• No online presence – passive and simple website present
• No CRM, no marketing automation
• No experience in online advertising campaigns
• Client interactions focused on Loan Officers personal contact, phone calls and visits in branches
• No budget or strategy dedicated to online presence
• No mobile applications offered to clients
• No dedicated team to deal with digital marketing
LEVEL 2: I have launched simple online presence channels and started to build the traction
• Website and simple content already in place (description of products and services)
• First simple campaigns tested and launched (i.e. social media, Search Engine Marketing, banners, mailings)
• Simple tracking of leads / no conversion engine measurements in place
• No digital outreach strategy in place
• Minimal budgets available to build online presence
• Issues with online interactions with potential clients
• No CRM/marketing automation in place
• At least 1 dedicated person in place to work on digital presence
LEVEL 3: My digital presence channels are up and running and I need to boost the effects and introduce learning culture
• Complex website in place: landing pages, built-in apps like loan calculators, deliberate user experience design
• Mobile app in place or in process of planning / developing
• CRM is widely used (together with marketing automation)
• Digital presence strategy is in place
• KPIs are defined and tracked
• Conversion engine and lead workflow is well tracked
• Online advertising campaigns are in place and well monitored
• Strong support on the executive level
• Significant budget for digital work
• Team in place
LEVEL 4: I represent market best practices in digital presence though I feel a need for innovation
• Complex website and mobile app in place
• Complex reporting on digital outreach in place. Key indicators tracked daily
• Optimization and testing tactics/culture in place
• Digital presence strategy, operational plans in place and well executed
• Strong support on the executive level
• Processes, conversion engine, attribution measured and reported
• Significant budget for digital work
• Team of experts in place
• No disruption discovery process in place
Tuesday July 13th, 11:00 – 13:00 CET (Berlin / Warsaw / Sarajevo)
Online onboarding of clients: optimization, testing, automation
Gaps in marketing funnel seem to be the key reason for failure of digital marketing in MFIs. In this online workshop we will continue to learn how to seal the online pathway of potential clients, so that they have outstanding customer experience, that turns into satisfied clients.
We will start the session with discussing the right targeting of clients through virtual channels – what approach is effective and how to set up the process of constant improvement of digital targeting? Next, we will talk about spending marketing budget well – that is about setting up the cooperation with agencies and partners (which generate potential clients through their virtual channels). It is possible to set up the agreement with agency in the way preventing spending our money with no control. Eventually, we will talk about necessary changes in the cooperation between operations and marketing in an MFI , in order to boost the effectiveness of digital marketing. We will end up with discussing how to manage executive team expectations, summed up by reporting dashboards.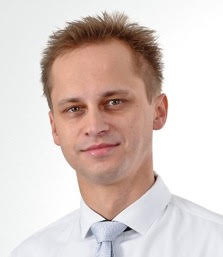 Bernard Golko, e-commerce expert
Bernard is an executive with a proven ability to develop and implement Digital Strategies. He have led key online initiatives for several major international financial organizations in Poland. He is recognized on the market as expert in aspects of Digitisation and Process Reengineering. In 2009 he created first on the polish market holistic tool for ROI based on-line acquisition optimization (currently used in several companies). He serves as independent advisor on Business Digitisation, Marketing Strategy, Fintech and Profitability Development. Creator of 'Reversed Performance Marketing Model'.

You may also be interested in our two linked seires of webinars: Digital Literacy Bootcamp and Leaders in Digital Era – click and check the topics!
Project description /  background
The digitalisation of the MFC members has started. MFC undertakes steps to support members in this process: the BootcampLabs are a platform for practitioners to develop in practice their digtal solutions, be it digital marketing or digital service delivery. The BootcampLabs are the advanced edition of Digital Literacy Bootcamp.
Project status: active
Project duration: 2021
Project regional focus: ECA
Partners and Funders:
The Bootcamp Labs series are free of charge due to kind support of our donors:
Project Objectives
The project Digital Bootcamp Labs aims at providing microfinance practitioners with opportunity to test and develop their digital solutions. The participants of online sessions work hands-on-experience – they deal with practical examples of what they do on daily basis and share experience between peers. The digital expert provides the missing know-how and experience.
Key Activities
Bootcamp Labs cover analysis of digital solustion submitted by MFIs, a series of 8 online sessions with inputs from expert(s), and a write up of lessones learnt and mini case studies, based on the experienced collected in the process