Are you in the process of building your online presence and facing challenges? Would you like to make  the most of existing online marketing opportunities?
The Bootcamp Labs are designed for Microfinance Professionals that are undertaking a challenge of building a solid online presence of their organizations and who would like to further develop their practical know-how in online marketing.
For MFIs, that want to be in the forefront of digital marketing and offer clients outstanding online and digital channel experience. They have already invested time and resources into digital marketing and elements of loan process happen online.
Interested MFIs should nominate internal staff from the marketing and/or operations department to participate in the hands-on digital labs.
Bootcamp Labs format
Hands on experience practical 2h online sessions will be hosted on Zoom platform. The participants learn from the experience of an expert by presenting their digital presence system. More than one person per MFI can participate.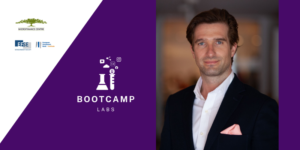 Join 2h virtual workshop to learn about good practice and key pitfalls Tuesday October 26th, 11:00 – 13:00 CET (Berlin / Warsaw / Sarajevo) REGISTER In this virtual lab we will review the advertising campaigns run by MFIs in their social media and other digital channels. We will point out the good practices and provide recommendations for improving the digital communication. We will work on real life cases, so you are more than welcome to submit your campaign's example, by answering a few questions here SUBMIT YOUR MARKETING CHALLENGE We will also review the microfinance client decision pathway: we will
Read More »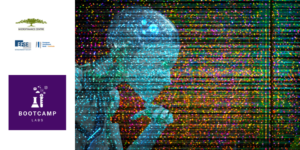 Join 2h virtual workshop to learn about good practice and key pitfalls Tuesday November 2nd, 11:00 – 13:00 CET (Berlin / Warsaw / Sarajevo) REGISTER Automated credit scoring for small consumer loans is widely used among MFIs, but the design and implementation of these solutions is not always straightforward and some important technical and methodological aspects are sometimes overlooked. Join us for the 2h virtual workshop, during which we will focus on credit scoring and the challenges inherent to this application. We will start by discussing the different types of scoring and their specific functions. We will then put ourselves
Read More »

You may also be interested in our two linked seires of webinars: Digital Literacy Bootcamp and Leaders in Digital Era – click and check the topics!
Project description /  background
The digitalisation of the MFC members has started. MFC undertakes steps to support members in this process: the BootcampLabs are a platform for practitioners to develop in practice their digtal solutions, be it digital marketing or digital service delivery. The BootcampLabs are the advanced edition of Digital Literacy Bootcamp.
Project status: active
Project duration: 2021
Project regional focus: ECA
Partners and Funders:
The Bootcamp Labs series are free of charge due to kind support of our donors:
Project Objectives
The project Digital Bootcamp Labs aims at providing microfinance practitioners with opportunity to test and develop their digital solutions. The participants of online sessions work hands-on-experience – they deal with practical examples of what they do on daily basis and share experience between peers. The digital expert provides the missing know-how and experience.
Key Activities
Bootcamp Labs cover analysis of digital solustion submitted by MFIs, a series of 8 online sessions with inputs from expert(s), and a write up of lessones learnt and mini case studies, based on the experienced collected in the process