Join 2h virtual workshop to build your innovative team
Tuesday December 14th, 11:00 – 13:00 CET (Berlin / Warsaw / Sarajevo)
Diagnose and move on: during this 2 hour virtual workshop, we are diagnosing the preparedness of your team to embrace innovation in digital context. We are helping you reviewing the way your team brainstorm new ideas and opportunities, analyze and implement decisions, and its effectiveness for becoming more competitive.
If you are a member or a leader of a team consisting of peer managers, or you want to implement in your organization more cross-functional work, stimulating new solutions, than this virtual workshop is for you. We will walk through the practical and logic set of exercises, which will help you identify specific actions to improve ability to take advantage of changing market by your team.
Get ready for investing 2 hours in boosting your team innovativeness.
MUST-DO before attending: this workshop is a practical continuation of #LiDE webinar MFI that embraces innovation – please watch it before attending.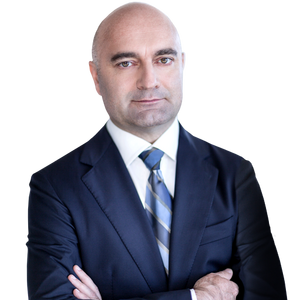 Tomasz Klekowski
Digital transformation expert
Tomasz worked in Intel for 20 years, as General Manager for Europe and Business Development Director for Europe, Middle East and Africa. He serves as digital transformation expert, advising and collaborating with industry associations, think-tanks, universities, investment funds and start-ups. Focusing on exploring technology impact on economy and society, he helps companies and executives to navigate across technology revolutions.
You may also be interested in our two linked seires of webinars: Digital Literacy Bootcamp and Leaders in Digital Era – click and check the topics!
Partners and Funders:
The Bootcamp Labs series are free of charge due to kind support of our donors: