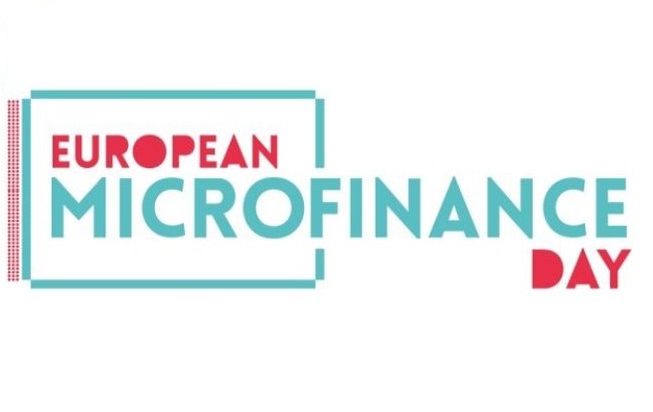 The European Microfinance Day was launched in 2015 as a tool to highlight the impact of the microfinance sector in Europe from a social and an economic perspective.
In previous editions, EMN & MFC members marked the day with a wide range of awareness-raising initiatives, such as: workshops, debates, expositions, meetings, press releases, media interviews, open-door days, shareholder meetings, award ceremonies, peer-group meetings and many more.
For this fourth edition of the European Microfinance Day, EMN and MFC will ask again their members to organise local-level activities to spread the meaning and purpose of microfinance. The members have the possibility to organise the day in whatever way best serves the development of the microfinance sector in their respective areas of activity.
4th EMD theme: E=mc2
Breaking with previous trends, the 4th EMD won't be celebrated under a main tagline but… a formula: E=mc2
Everybody is familiar with this formula, commonly linked to its creator, Albert Einstein. Globally considered as a genius, nowadays Einstein's photo is even synonymous of creativity, inspiration, imagination.
But, why have we chosen E=mc2 as the tagline for the 4th European Microfinance Day?
Adapting the formula to the sphere of microfinance: E stands for Entrepreneurship, Empowerment, Employment… which comes as a result of MicroCredit to the square.
It's not a simple equation to say the least. The access to microcredit as in financial services to the excluded from the traditional banking combined with non-financial services, such as mentoring, counselling, BDS, training… may have exponential effect on the beneficiaries' situation and the society.
This edition of the EMD wants to put the focus on the impact that MFIs have in the financial and social inclusion of European citizens. In other words, to further support the MFIs in their activity to boost Entrepreneurship, Employment and Empowerment public policy needs to be designed taking into account the reality from the field.
The support of innovative funding sources (either public or private) will be fundamental for the further & good development of the sector and creating new opportunities for the "missing entrepreneurs".
Central Brussels-based Event
Additionally, for this edition, EMN and MFC will reorganise the central Brussels event after a third edition on which efforts were mainly focused on the members' local action.
The Brussels event will be held on Friday 26 October. Stay tuned, further details will soon follow!