Banca Etica (Italy) is a cooperative bank operating in Italy and Spain, owned by citizens and social organisations and is inspired by the principles of Ethical Finance: transparency, participation, sobriety, efficiency, and the awareness of the non-economic consequences of economic actions. Banca Etica is free from the influence of politics and economic-financial groups, and its members are citizens and organisations; 87 groups of active members in Italy and Spain guarantee the development of local relationships, the promotion of ethical finance's culture, and contribute to the determination of strategic orientations of the Bank. The principle "one head, one vote" governs the General Assembly that elects the main corporate bodies. Banca Etica uses the collected savings to provide loans exclusively to people and organisations with sustainable projects in the areas of social cooperation, social innovation, environment, culture and quality of life, and international cooperation. Banca Etica is the only bank in Italy to publish online all of its loans to organisations and enterprises. Learn more>>>
Collaboration Agreement between Banca Etica, CoopEst & MFC Signed!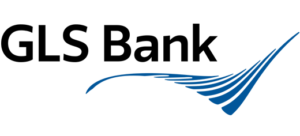 GLS Alternative Investments – SICAV (Lexembourg)
The main objectives of the "GLS Alternative Investments – Mikrofinanzfonds" are: funding of development and improvement of living conditions for people worldwide. These goals have to be achieved within a framework of sustainable working principles, by taking into account eligible instruments for investments and reasonable returns.
The Fund is structured as a SICAV (société d'investissement à capital variable) and domiciled in Luxemburg. It was launched with an initial volume of 20 Mio. Euro. Within the last two years, The volume quickly increased to more than 80 Mio. Euro and GLS Bank plans to extend the volume to at least 150 Mio. Euro within the next 36 months.

Brutto (Poland) is a fintech company that helps small business owners to overcome short term cash-flow gaps by offering innovative loan products. Learn more >>>