The MFC's Partnership Programme for Country Associations is an initiative that is expected to move the cooperation with country level microfinance networks to a new, strategic level.
The Microfinance Centre has signed strategic partnership with the Ukrainian association of financial companies (VAFK).  The Memorandum of Understanding was signed during MFC-EMN Annual Conference 2018 in Bilbao by Anna Zamazeeva VAFK's Chairman of the Board and Grzegorz Galusek, MFC's Executive Director.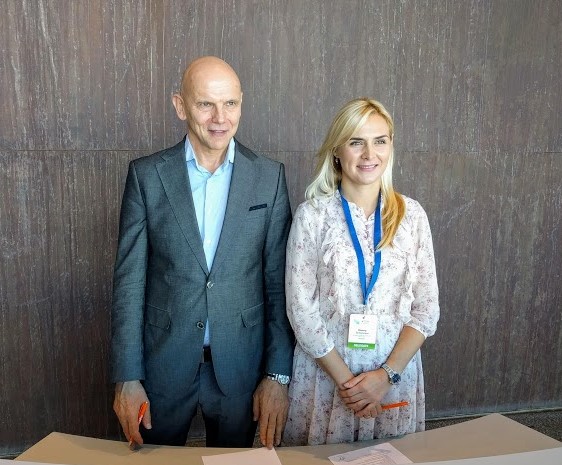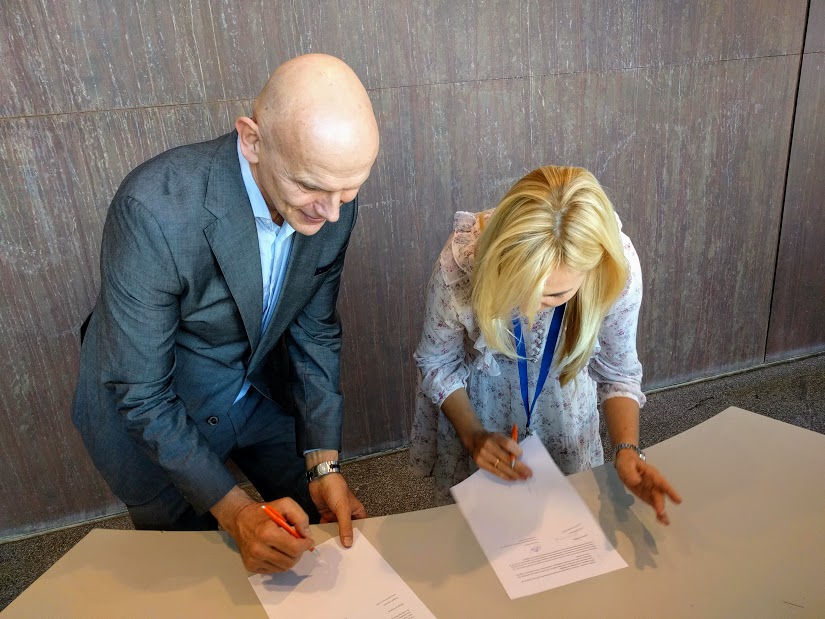 Ukrainian association's of financial companies (VAFK) mission is comprehensive support for building a stable financial market, solving problems and problems of credit and financin al institutions to increase business profitability and lending. Formation of a clear legislative framework for the existence of micro-lending.
All-Ukrainian associations of credit and financial institutions are a powerful and efficient representative of the financial sector. Each member of the Association, regardless of its size, ownership and origin, fulfills its unique function in the financial system. Priority needs of Members can not be determined depending on their size, ownership and origin of capital. The key to the stable development of the financial market is healthy competition. Unfair competition is condemned.
Apart from the above-mentioned the Programme has already been initiated with 14 country level associations: MFO (Macedonia), AMFI (BiH), AMFOT (Tajikistan), AMFA (Azerbaijan), AMFI (Kyrgyzstan), UCORA (Armenia), AMA (Albania), AMFOK (Kazakhstan), CMF (Nepal), MNBFIA (Mongolia), MCPI (Philippines),  AMIR (Rwanda) and CAM (China).