Our financial education modules, which effectively build capacity across a range of key skill sets, include: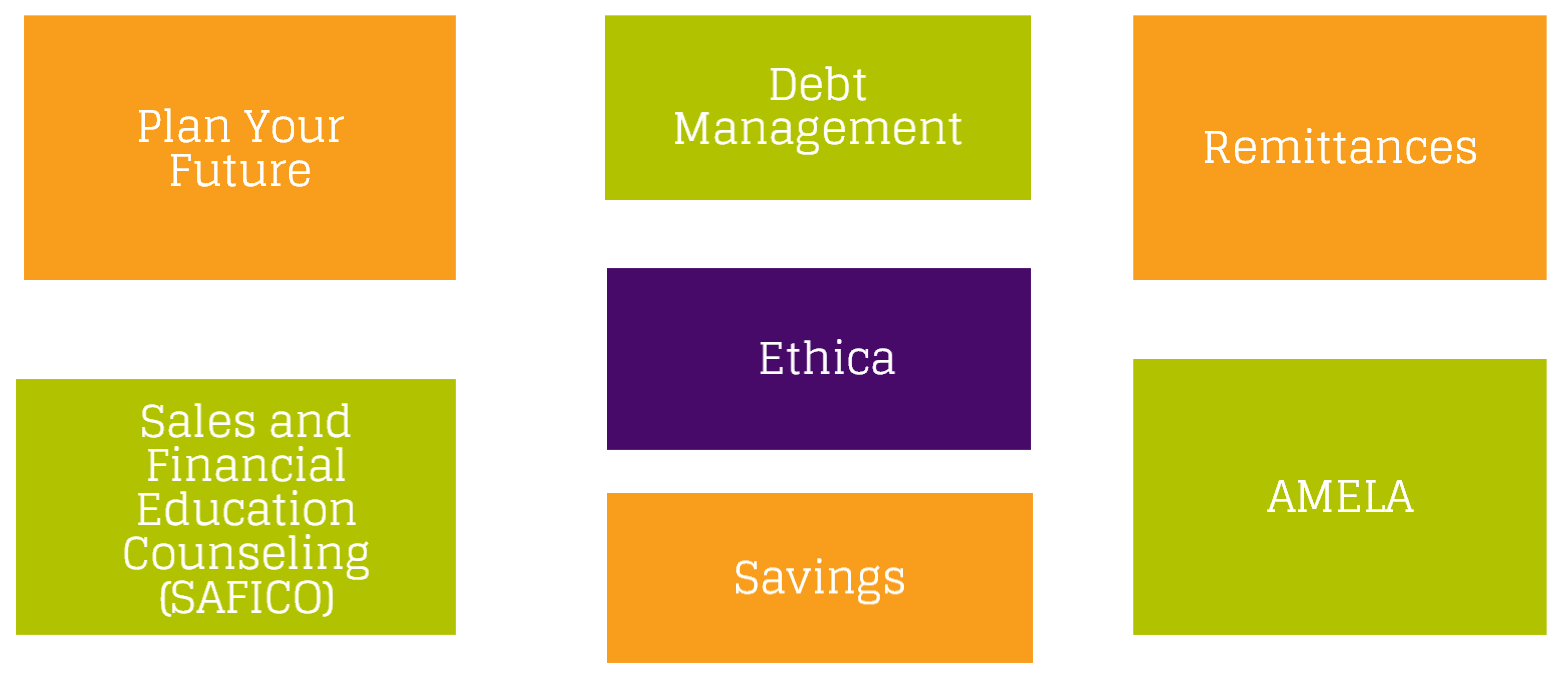 Plan Your Future
This module changes negative attitudes towards long-term financial planning and saving. It also helps low-income people to acquire basic skills in the area of financial education thanks to a multitude of interactive exercises and games, including visits to local financial organizations.
Debt Management
This module improves financial capability and practices of low-income households in the area of debt management. It helps people to understand the benefits and a risk related to borrowing and teaches them how to use credit responsibly as well as deal with and prevent excessive indebtedness.
Remittances
This module is targeted at families receiving remittance income and builds on basic concepts of money management, but in the context of those who receive remittances.
Sales and Financial Education Counseling (SAFICO)
The SAFICO module develops the skills of financial institution staff to use financial counseling as a sales and client retention tool.
Ethica
Ethica is an educational board and role play game designed to help participants explore the social and environmental impacts of personal banking, investments and businesses.
AMELA
The AMELA module trains MFI staff to deliver individual counseling to clients to help them build awareness, knowledge and skills around the issue of personal money management and broad use of financial services.
Savings
MFC's savings module has been designed to change clients' attitudes and habits around saving.
We have also developed a range of smaller tools and service areas, including:
Motivational mechanisms:
to stimulate improved saving practices: competition, match, lottery, reminders
Policy-level work:
to identify financial education champions, create and facilitate policy working groups, conduct financial capability surveys, financial education landscape analysis as well as facilitate integrating financial education into country strategies and action plans.
To view the full presentation, please click here.