This study sought to understand whether there is a problem of (over-)indebtedness among micro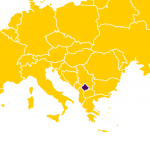 credit clients in Kosovo. Through analyzing credit bureau data and conducting surveys with financial institutions and clients, we were able to:
understand the debt levels and underlying borrowing patterns of clients
identify demand- and supply-side factors influencing over-indebtedness
recommend solutions to over-indebtedness.
This initiative was endorsed and supported by the Central Bank of Kosovo (CBK) and the Credit Registry of Kosovo (CRK).
Project dates
September 2010 – October 2011
Supported by
European Fund for Southeast Europe – Development Facility