Here are four key questions and tips which will help you to think if you need a loan and prepare you to take a loan:
How much can I afford to borrow?
How much can I afford to borrow?
Learn how to calculate accurately your monthly savings which you can use to repay loan. Savings are the difference between what you earn and what you spend. Only include income you are fully confident of receiving
Monthly loan repayments should not exceed 70% of your monthly savings. E.g. If Income = 1000 and Expenses = 800 then Savings = 200. Monthly repayments = 140 max
Take a loan in the same currency as your income. A foreign currency loan may have a lower interest rate but it carries exchange rate risk. So, if you do not earn income in that currency you may end up paying more than you thought you would when signing the contract, because the exchange rate between the two currencies has gone against you.
Do I know how much I will pay?
Do I know how much I will pay?
Check APR/EIR to help you compare the costs of loans
Remember, a lower interest rate does not guarantee a cheaper loan. There are other costs e.g. fees which may make the total price higher.
Ensure you include all costs and charges when calculating your monthly repayments, not just interest payments
Beware of aggressive lenders – special offers are seldom special
Carefully analyze the length of the loan – lower payments over a longer period may not work out cheaper
Do I fully understand the contract?
Do I fully understand the contract?
Always read the contract from beginning to end – every point of a contract is important, even the small print.
10 questions you should answer before you sign:
What is the interest rate?
Are there any other fees? What kind and how much?
What is the timetable for repayment? How much do I have to pay each month and when?
How do I pay?
When will I actually receive the loan money?
Is there a grace period on payments? What are the conditions?
What penalties are charged for late payments? Check the procedures for late payment. Is there a cap on the maximum level of penalties?
What should I do if I suddenly have a problem paying on time? Does [MFI company] offer loan rescheduling?
Can I pay back the loan earlier? Are there any fees?
What happens if I miss one or more payments?
How to control debt?
How to control debt?
Too much debt can lead to problems with repayment. Only borrow what you can comfortably afford to repay and be 100% sure that you know the costs.
Avoid multiple loans: with several loans you are at greater risk of over indebtedness. Avoid paying off one loan with another
Take loans for investments, avoid taking loans for things you desire but don't need.
Smart debt covers loans for things like: Buying property – paying loan installments you own the property at the end instead of rent money down the drain Setting up your own business – lining up a future income stream Education for you or your children – qualifications should draw higher income House renovation – e.g. energy saving renovations, new white goods which use less water or power
Dangerous debt covers loans taken for things like: Paying off other debts Holidays and luxury items Parties and presents. For purchases like these, consider waiting until you have saved the money, rather than taking a loan.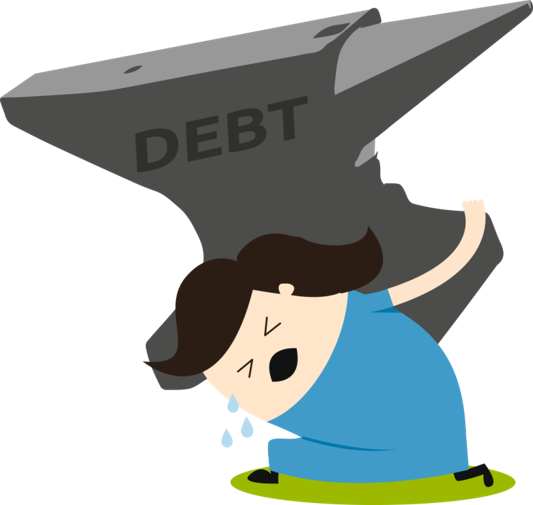 Check-out other tips:
I want to make my expenses smarter…
I want to secure the future of my family…
Do you find Financial Health Quiz useful? 
You can offer the Financial Health Quiz to your Customers or Partners in cooperation with Microfinance Centre.
For further details please contact Kinga Dabrowska.
Microfinance Centre Financial Education Projects