Project Description
Coaching and mentoring prove to be one of the most efficient tools especially in the development of middle and senior managers. If you ask, more and more managers admit how satisfied they were about the services of the professional coach.
For the last two years, MFC has been introducing the coaching and peer mentoring services for our members and partners. With this project, we aim at developing the managers responsible for HR, people's development, hiring and training.
The group of selected 12 professionals will attend on-line the individual and group sessions, focused on diagnosing the learning needs, sharing experience, sourcing the expertise and implementing the change. Altogether, there are 40 hours of coaching and peer-mentoring.
Project regional focus: European Union and accession countries
Project duration: August – December 2018
Project status: active
Participants: HR managers and officers, internal trainers and people responsible for hiring and staff development in MFIs
Meeting space: Skype and ZOOM
Working language: English
Topics: more than 20 learning topics
Why coaching and mentoring?
Coaching is a way of supporting people and organizations in achieving their business goals, using their full potential, without telling them what to do or doing it instead of  them[1]. Peer-mentoring extends the scope of available resources by the know-how and experience of the peer from other organizations.
Today, these two methods are recognized world wide as the most efficient in developing senior and middle managers in any type of corporation and company.
Project News:
Th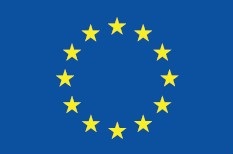 is initiative has received financial support from the European Union
Programme for Employment and Social Innovation "EaSI" (2014-2020).
For further information please consult: http://ec.europa.eu/social/easi