Last week MFC launched a new Partnership Programme for Country Associations, focusing on better leveraging of mutual resources, identifying opportunities for joint promotion, fundraising and  implementation of access to finance projects. The first agreement was signed with  Azerbaijan Micro-finance Association (AMFA) on March 29, while today two new agreements have been signed with AMFOT – Association of Microfinance Organizations of Tajikistan and AMFI – Association of Microfinance Organizations of Kyrgyzstan, both active MFC Members.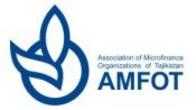 The Association of Microfinance Organizations of Tajikistan (AMFOT) is a noncommercial organization, which offers different services to its member Microfinance Institutions (MFIs) on a voluntary basis, including training, lobbying and dissemination of information. These activities are aimed at facilitating the development of the microfinance sector in Tajikistan. The Association was officially registered in January 2004 and is considered one of the first microfinance associations in Central Asia. The coalition of MFOs in Tajikistan consisted of both local organizations such as OS "Sitorayi Najot", NGO "Mehrangez", National Association of Business Women of Tajikistan (NABWT) as well as international organizations Care International, Mercy Corps, ACTED, the Aga Khan Foundation, German Agro Action, Counterpart Consortium.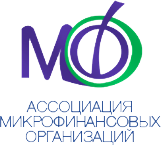 The Association of Microfinance Organizations of Kyrgyzstan (AMFI) unites 23 members (microfinace organisations, Microfinance companies, international and local organisations) with total amount of active borrowers over 400 000 persons. AMFI is supported by US Agency for International Development (USAID) project Central Asian Microfinance Alliance (CAMFA). The main goal of the Association is to unite the efforts of microfinance and other organisations in the aim of increasing the availability of credit resources for SMEs and individuals of the Kyrgyz Republic, reducing credit risks, achieving joint projects and protecting the interests of credit institutions in the microfinance process.