This autumn, the MFC is heading back out on the road to convene country meetings to discuss with partners the latest in microfinance and financial inclusion. This includes:
EaSI TA program,
EaSI financial instruments,
our new digitalization strategy,
research on the sector,
important events,
communication with the European Commission.
Upcoming meetings include:
Poland: We're talking to the Polish Union of Loan Funds about developments in the microfinance marketplace during the conference organized by PZFP (17 October)
Macedonia: We're co-organizing a meeting with MFO to meet with members in Macedonia (19 October)
Greece: We'll participate in a special roundtable meeting organized by KEPA (23 October)
Turkey: We're stopping by Turkey to explore opportunities for future partnerships and cooperation with local stakeholders (14-15 November).
We're looking forward to building on the momentum we've built up from a busy year of country meetings in: Hungary (October 2018) Serbia and Romania (July 2018), Albania (June 2018) and Bulgaria (February 2018)
Want to bring the discussion on financial inclusion to your own EaSI country? Please get in touch with us to co-organise an event in 2019!
Th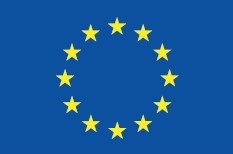 is initiative has received financial support from the European Union
Programme for Employment and Social Innovation "EaSI" (2014-2020).
For further information please consult: http://ec.europa.eu/social/easi