Introduction
Doing business by microfinance clients is becoming more challenging every day as expenses continue to rise and it has never been more important to save resources and optimize the costs of business. Going digital not only saves money for microbusinesses, but in the long term, it also enables them to expand to markets they did not think were possible to reach. If you join us, you will hear about the lessons learnt from MFIs working on digitalization of their clients and how it benefited both sides. 
---
SIFTA Webinar: Preparing micro-businesses for the digital future.
When: Thursday, December 8, 2022, 11:00 – 13:00 CET
(Amsterdam / Warsaw / Sarajevo)
Language: English 
Microfinance providers, as trusted partners of microbusinesses, can play a crucial role in their digital transformation. The digital literacy of microbusinesses and their readiness to utilize digital solutions offered by MFIs still belongs among the key challenges. How can the combination of high-tech solutions and human touch become an advantage? We will present practical information and examples of how MFI's can be of assistance to their business clients with the journey of digital transformation and why they should do it without further delay.
The webinar will capture the experience of few MFIs (e.g. Horizonti) from North Macedonia, but also from neighbor countries in providing their clients with digital literacy training and digital payment solutions. We will also present the results of MFC and its 8 members pilot test of social media-based education on digitalization of microbusinesses.
Join the webinar if you are representative of a financial provider, working with microbusinesses, self-employed and other microfinance clients.
---
Our expert:
GORAN LAZAREVSKI,
Executive Director, Alliance of Microfinance Organizations 
Goran is a Master of Science in Economy with extensive experience in ICT and digital processes, as Chief Executive Officer of one of the leading ICT companies until 2011, when he continued his career with development projects, focusing on financial literacy and inclusion in microfinance, policy making processes in the public, private and civic sector and combating corruption, strengthening rule of law and transparency and improved access to public and financial services for everyone. 
 An active participant in the processes of digitalization of public and private services, Goran also focused on access to finance and digital financial services as director of the Macedonian Alliance of microfinance organizations, working to strengthen the digital infrastructure of the member MFIs, while providing financial literacy trainings to different target and working with the regulators on building a more favorable legislation for digital financial services, resulting in the Law on financial services of North Macedonia. With his extensive knowledge of the digital challenges and opportunities in microfinance and the society as a whole, Goran will open the floor for discussion and provide valuable points to the key issues all microfinance organizations struggle with.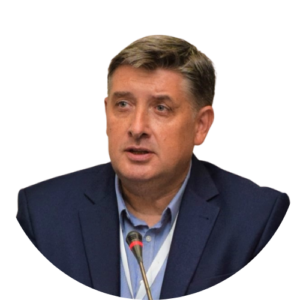 Attendance for all webinars/workshops in the series is free of charge. The session targets primarily microfinance institutions (MFIs) and social enterprise finance providers (SEFP), including greenfield MFIs, banks, guarantee granting entities, fintech, NGOs, private and public investment funds, impact investors, incubators, accelerators, regulators or other institutions and individuals working in the microfinance and social entrepreneurship sectors in Europe.