Financial health is the condition in which a household effectively manages its income and expenses, is resilient to financial shocks and plans its financial future with the long-term perspective.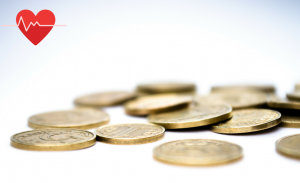 In the short-term, it is important to balance income and expenses and be able to generate income surpluses, to timely pay all bills and dues and prudently manage the household budget. Apart from the day-to-day management, it is important to have resilience and be able to absorb shocks, that is have a safety cushion and be insured. In the long-term perspective, financially healthy household should have sufficient resources to finance personal development, the improvement of the quality of life and plan for the retirement. The concept of financial health was developed in the United States by the Center for Financial Services Innovation (CFSI) and was adapted by Microfinance Centre (MFC) to the context of the European countries. The MFC work on financial health has been supported by the Metlife Foundation.
Check your financial health here
Use the "Self-Asssessment of Financial Health Tool" to work with your clients:
Read the article about financial health of the households in Poland here
In 2015, we conducted the analysis of the level of financial health in Poland as part of the Social Diagnosis project (www.diagnoza.com).
The results showed that the majority of the Polish households live from day to day, and are capable of meetin gonly the current financial needs. A small proportion of the households secures their financial health in the long term, and many households are not prepared for the financial downturns. It is a worrying situation given the increase in the instability of employment in Poland and the limited state pension protection.
Read the articles (in Polish):
Supported by the