On Thursday and Friday last week MFC convened a 2-day meeting for MFC member institutions from Bulgaria, Ireland, Armenia, Albania, Bosnia and Herzegovina, Greece, Moldova, Romania, Poland, UK and USA to discuss how scoring methods and digitalization can support transformation to more efficient and more effective microfinance institutions.
This was an excellent workshop bringing together a large number of credit scoring experts with a good variety of microfinance companies, leading to an enhanced knowledge of the risk and opportunities from credit scoring and a lively debate across the participants.

Garrett Stokes
CEO, Microfinance Ireland
The Workshop Participant
Some of the most important highlights included:
Radoslaw Dolinski shared his experience of using scoring to decrease defaults and increase profitability of online consumer lending platform casomat.pl as well as developing scores for unbankable individuals using their digital footprint at Friendly Score.
Ph.D. Karol Przanowski from AMA International shared information on benefits from scoring not only for credit approval process but also for improving efficiency and effectiveness of other organizational processes like client retention, cross and upselling, monitoring.
The key learning has been that MFIs sit on lots of data which is un-utilized and the first step is to structure this data and digitalize their processes to transform to data driven organizations. They believe internal data derived models are most powerful and cannot be replaced by external data driven scores.
Service providers such as First Access shared information on their services regarding digitalization of application processes while AMA International shared their services in the area of developing scores and credit scoring models for the MFIs to use in their operations.
All participants agree that data driven management is a choice and matter of creating an appropriate organizational culture. The scoring models and statistical methods are the easiest and straightforward part of the puzzle while leadership, culture, digitalization and structuring of data, use of data analytics for business decisions are key to derive the most value out of data.
With this workshop the MFC starts its data science related discussion within its broader digitalization program. If you would like to access materials or get informed about upcoming related events of CEO Forum get in touch with Liliya Peskova. Participation in CEO Forum is free for MFC Members.
A pivotal follow up meeting for MFC member CEOs to discuss digital transformations will take place in Bilbao, Spain on October 5-6, immediately after the MFC – EMN annual conference.
The project is co-financed by: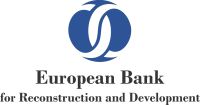 Discover photos made during the workshop: