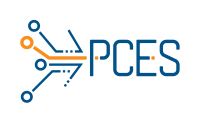 We are very pleased to introduce the new MFC Member: PCES doo from Macedonia.
PCES doo is an IT consulting and engineering company founded on years of experience in IT for financial institutions and digital financial services. PCES acts as translator, facilitator and moderator at the intersection of IT and banking, establishing integrated solutions to realize the full potential of digitalization. PCES 's team previously held senior management positions in IT for financial institutions, in software development as well as project management; providing a unique skillset tailored to MSME finance. PCES  aspires to …
be a bridge between IT and banking to support Digital Transformation processes
craft tailor made and context-sensitive solutions
develop long-lasting partnerships building on expertise and reliability.
PCES combines experience in senior management positions in sub-Saharan Africa, the Balkans, Eastern Europe, as well as Germany and France; from private (MFIs, SME banks) to public stakeholders (including KfW, EBRD, GIZ, EIB and others); from needs assessments to project management; from rural finance to BASEL regulations; from short-term consulting to long-term institution building. In particular, PCES hold experience in
Integration and Migration of CBS as well as third-party systems
Payments and Mobile Money platforms
Upgrading of Management Information Systems and Core Banking Systems
Database Conceptualization and Management
Digital Financial Services (including M-banking, E-banking and Agency banking)
Furthermore, PCES supports its customers in IT-related projects emphasizing a hands-on approach to consultancy. Particularly, PCES offers expert services in the fields of:
IT Screenings – tested methodology to assess IT capacities along three core dimensions: Organization, System, Operation
Project Management – from requirement definition to implementation and maintenance
Software development, implementation and maintenance
Digital Strategy Development
Additionally, PCES has partnered with senior MSME bankers and consultants to streamline digital transformation solutions with a sister-company: fin-BITS GmbH. fin-BITS combines management consulting and a proprietary process management suite to attain decisive efficiency gains.
PCES works with all kinds of financial institutions as well as with MNOs, utility providers and other supply chain actors.