Introduction
Sharing the experience of the partnership of FED Invest, Japan International Cooperation Agency (JICA)-supported Project on Financial Inclusion of Albanian Smallholders (FiAS) and Albanian government to establish ABA centre, which delivers non-financial services to farmers in Albania.  
---
Innovation in BDS for farmers – ABA center and FED Invest case study
When: Wednesday, April 6th, 2022, 10:00 – 11:00 CET (Amsterdam / Warsaw / Sarajevo)
The webinar will share the lessons learnt from establishing the centre, including needs assessment, developing the solution based on a Business Plan, including digital tools, addressing digital literacy of the users, establishing relevant partnership, piloting the solutions and its promotion  strategy. It will also discuss the challenges and strategy for ensuring sustainability. 
Our experts:  
 Hiroko Tanaka, Consultant & Chief Advisor, FiAS Project-Albania 
Ms. Hiroko Tanaka is a specialist in poverty reduction policies and strategies with significant experience working in more than 20 countries across different continents, including Asia-Pacific region, Middle-east and Africa.  As a consultant, she has an extensive experience in evaluation and management of Japanese government-supported technical cooperation projects.  More recently she has been involved in financial inclusion of small holder farmers and supported development of guidelines for mainstreaming financial inclusion in JICA-supported agriculture & rural development projects.  She has been serving as the Chief Advisor of the Financial Inclusion for Albanian Smallholders (FiAS) Project in Albania, managing the Project in cooperation with Albanian counterparts, Ministry of Finance and Economy and FED invest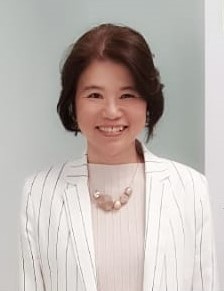 Perlat Sulaj, CEO of the Savings and Credit Association FED Invest
Mr. Sulaj has gained a rich and versatile experience in microfinance for over two decades, holding several Senior Management positions including those as Chief Risk Officer, Director of Operations, Director of Business Development, Chief Finance Officer, Chief Risk Officer, etc. He has walked with organizations that grow from scratch to becoming microfinance formal financial institutions and banks. Additionally, he has served in the capacities of Board Member and consultant for different financial companies, being instrumental in spearheading and implementing several developmental and microfinance activities. He has also led and participated due diligences for other financial companies. 
Mr. Sulaj's areas of expertise encompass financial and risk management, organizational development, microfinance and SME credit management, product development, relationship management with donors and lenders. He holds an MBA from University of Nebraska and a graduate degree in Mathematics from University of Tirana. He has attended several professional training programs and qualifications with esteemed international financial and educational institutions.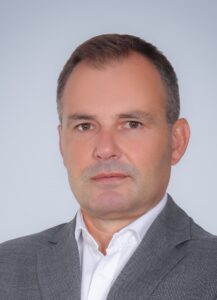 Attendance for all webinars in the series is free of charge. The session targets primarily microfinance institutions (MFIs), including greenfield MFIs, banks, NGOs, regulators or other institutions and individuals working in the microfinance sector in Europe. European microfinance providers, either selected as EaSI Technical Assistance beneficiaries or interested to apply for the program can contact easi.ta@fs.de to receive more information about this event, as well as to request the participation in or organization of similar events.