Webinar on Engagement banking – applications for MFIs
When: Tuesday, April 12th, 2022, 11:00 – 12:00 CET (Amsterdam / Warsaw / Sarajevo)
Engagement Banking puts the customer at the center of all banking activities and delivers the digital experience that customers nowadays expect. It is important to understand that the customer sees digital as the most important part of their banking experience. Real customer appreciation is demonstrated by how personal, how human the experience feels across any channel, physical and digital. 
A healthy digital operating model ensures a higher conversion rate, reduced costs and results in improved customer loyalty and better customer relationships. 
In this webinar, we are discussing the Backbase experience with Engagement banking and the possible applications for Microfinance Institutions. We will focus on the following topics: 
Demanding customer expectations and a demo of how the digital channel can even enhance your relationship with your customer.

 

Streamlining operational processes within the financial institution and how to reduce servicing costs and make it easier for your employees to work with your clients.

 

And finally learn more about how simple the transition for you can be.

 
Backbase is on a mission to transform the broken banking system, so financial institutions don't just interact—they engage—with the people they serve. 
That's made possible with the Backbase Engagement Banking Platform—powering all lines of business on a single platform. From digital sales to everyday banking, the platform's entire design focuses on a seamless and captivating experience for both customers and employees. 
Industry analysts Forrester, Ovum and Celent continuously recognize Backbase's front-runner position, and over 150 large financials around the world are powered by the Backbase Engagement Banking Platform. 
www.backbase.com
Our expert:  
 Caroline von Mutius, Business Development Manager, Backbase 
Caroline von Mutius has been working in the Banking and Fintech Industry since 2013 and has fundamental knowledge of the lending and financing business due to her experience in working for a bank and a loan platform. As a Business Development Manager at Backbase she is responsible for building relationships with financial institutions across Europe.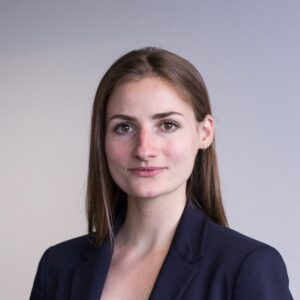 Attendance for all webinars in the series is free of charge. The session targets primarily microfinance institutions (MFIs), including greenfield MFIs, banks, NGOs, regulators or other institutions and individuals working in the microfinance sector in Europe.