Are migrants a market for MFIs?
Migrant entrepreneurship rises as a topic on the agenda of European Commission, boosted by the recent so called migration crisis. The webinar will discuss the reasons for that interest, as well as will diagnose the opportunities for microfinance. We will identify the differences between serving migrants and locals, as well as review the risks related to  this target group. We will hear the opinions of two practitioners: Autoocuppacion from Spain – the organization, that provides business support services  to entrepreneurial migrants and cooperates with financial institutions, and from microStart from Belgium – the MFI that provides business loans and services to migrants.
Join us to learn about recent state of art in terms of migrant business support.
The webinar is hosted within the frames of MAGNET project, that aims at providing practitioners with tools supporting migrant businesses development.
Practical information and registration
Date: 23 July, Thursday
Time: 11:00 CET
Speakers
Lens Lapauw, Operations Manager at microStart, Belgium
Guillem Aris, Director at Autoocupacio, Spain
Ewa Bańkowska, Responsible Fianance Expert, MFC
Outline
Why migrant entrepreneurship is important?

Contribution to EU economy (and thus on the agenda of EU)
Solidarity with migrants and refugees in need (and thus a niche market for MFIs)
Covid impact on migrant entrepreneurship

Migrant entrepreneurship support in EU – state of art

Key trends
Magnet project

Why and how should MFIs serve migrants – perspective of Autooccupacion
Why and how should MFIs serve migrants – perspective of microStart
Q&A
Tools for MFIs (Magnet project outputs)
Watch the webinar recording
Newsletter
Sign up for the MAGNET newsletter to stay tuned with the project news.
Founders
This publication is part of the project MAGNET which has received funding from the European Union's COSME Programme (2014-2020).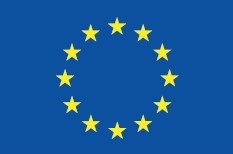 Co-funded by the COSME
programme of the European Union
Disclaimer: The content of this publication represents the views of the author only and is his/her sole responsibility; it cannot be considered to reflect the views of the Executive Agency for Small and Medium-sized Enterprises or any other body of the European Union. The European Commission and the Agency do not accept any responsibility for use that may be made of the information it contains.