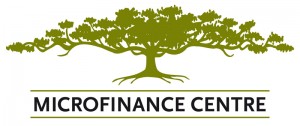 As the year draws to a close, we are setting our sights on the next horizon. On the future challenges and opportunities that await us as social purpose organisations. The landscape that surrounds our work is in a state of unprecedented change, and traditional assumptions about how we organize our work, our communities, and our economy are being challenged.
Within the microfinance sector, we must respond to a fundamental reconfiguration of the financial services landscape. New financial technologies mean radical new opportunities for sourcing and directing funding, while a diverse range of alternative social finance organizations seek not to maximise profit but community well-being and individual agency over money.
Against this backdrop, our mission as a network is to empower people and communities through alternative social finance. We seek to make financial services work for all people and communities, especially the underserved and excluded, by building on the achievements of the social finance sector: microfinance, financial cooperative systems and others. We seek to inspire new partnerships with technology providers to improve products, outreach and scale and to charter innovative ways of accessing and using finance.
If you have any questions or comments contact us at microfinancemfc.org.pl