We're delighted to welcome The Microfinance Association as a new member of the Microfinance Centre. The Microfinance Association is a non-profit professional membership organisation registered in the United Kingdom. It is a global body of microfinance practitioners that provides training and consulting services to clients.
We look forward to start working together!
Learn more about the new MFC Member and check how they describe their activities: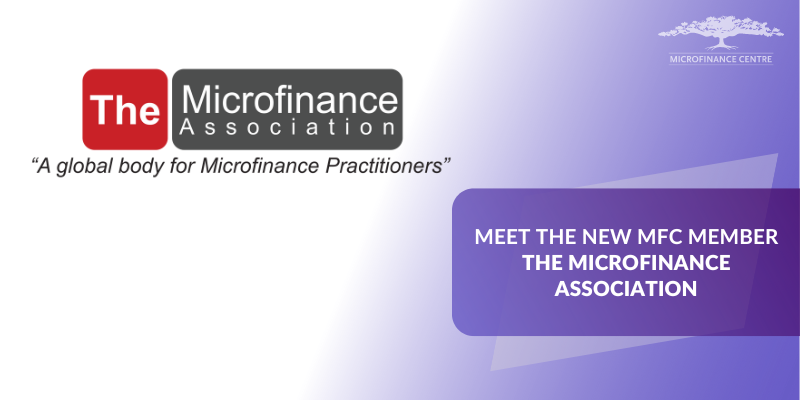 The Microfinance Association is a professional membership organisation with an international presence. We support local microfinance networks, and can assist in setting this up in your area.
Our members are professionals working in the microfinance sector. They come from a variety of backgrounds both nationally and internationally. They are individuals working in the microfinance institutions, the venture capital sector, non governmental organisations, government organisations, development agencies etc. Our members work at all levels from entry point through to chief executive.
The Vision of the association is to develop and enhance the role of microfinance professionals as a distinct global professional career.
Our Mission is to be the leading voice, and recognised authority by promoting global standards, best practice and self-development, and to be a major contributor to the development of the microfinance profession worldwide for the benefit of their members.
For more info check out the Microfinance Association website.