INVITATION online forum on
Female Migrant Entrepreneurship
April 27th 2020
MAGNET's fourth network forum addresses the untapped potential of migrant women as entrepreneurs, related challenges and needs.
Additionally, we will focus on the following issues raised by the Coronavirus spread:
How do (female) migrant entrepreneurs adapt to the current situation?
How can service providers support the resilience of (female) migrant businesses in the current situation?
What responses do we need in the recovery phase?
AGENDA
01:30pm Opening
01:40pm The untapped potential of migrant women as entrepreneurs in Europe
Gudrun Biffl (Danube University Krems)
02:15pm Practitioners' perspectives working with female entrepreneurs
Belgium: Centre Euclides
Greece: Institute of Entrepreneurship Development (IED)
United Kingdom: The Entrepreneurial Refugee Network (TERN)
03:00pm Break out sessions with female entrepreneurs
03.40pm Wrap up and closure
Newsletter
Sign up for the MAGNET newsletter to stay tuned with the project news.
This publication is part of the project MAGNET which has received funding from the European Union's COSME Programme (2014-2020).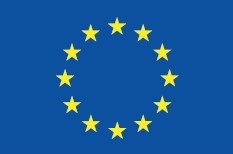 Co-funded by the COSME
programme of the European Union
Disclaimer: The content of this publication represents the views of the author only and is his/her sole responsibility; it cannot be considered to reflect the views of the Executive Agency for Small and Medium-sized Enterprises or any other body of the European Union. The European Commission and the Agency do not accept any responsibility for use that may be made of the information it contains.
20