Introduction
Are you an expert in microfinance? Have you been providing or you are considering providing capacity building services to microfinance institutions in Europe? Join our webinar.
---
Capacity Building for Microfinance Sector – call for consultants
When: Wednesday, October 12, 2022, 14:00 – 15:00 CET
(Amsterdam / Warsaw / Sarajevo)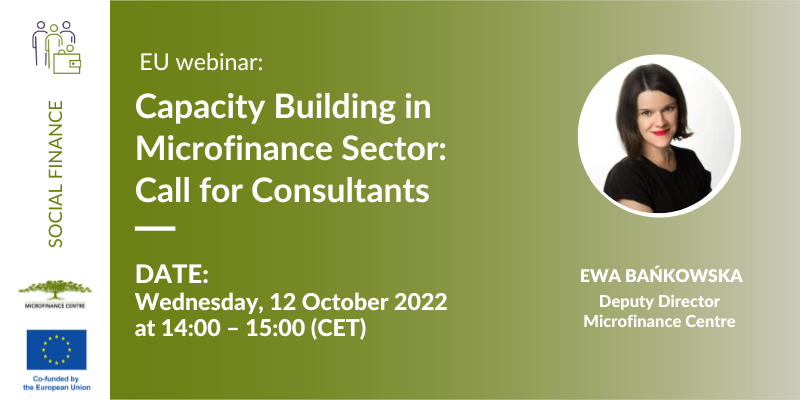 MFC will present the existing opportunities for cooperation in capacity building of MFIs. We will share the details of our new capacity building programme as well as the way the decisions are made about selection of service providers. We will seek also the opinions of participants on what are the key capacity building needs in microfinance at the national and regional levels. We will also identify the areas of expertise and possible cooperation between MFC and participating experts.
The webinar is for any expert in microfinance, with experience in capacity building of MFIs or considering such activities. Please note that there are no requirements to speak fluent English to be part of the programme – we are planning  to deliver many local events, for which the local language is preferable. 
---
Our expert:
EWA BAŃKOWSKA,
Deputy Director, Microfinance Centre
Ewa Bańkowska has been managing MFC projects and developing content in various topics of responsible finance: social performance management, client protection, financial health. She has been supporting MFIs in marketing research, institutional assessments, product development. She leads MFC initiatives for capacity building in digitalization of MFIs. With a background in market research, her previous professional experience covered marketing research in the banking sector and market analysis for the B2B service global alliance.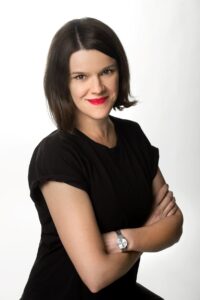 Attendance for all webinars in the series is free of charge. The session targets primarily microfinance institutions (MFIs) and social enterprise finance providers (SEFP), including greenfield MFIs, banks, guarantee granting entities, fintech, NGOs, private and public investment funds, impact investors, incubators, accelerators, regulators or other institutions and individuals working in the microfinance and social entrepreneurship sectors in Europe.