Introduction
EU microfinance institutions need constant updating with regards to the EU funding available for microfinance. As InvestEU is a new EU investment programme, necessary updates should be provided to satisfy the MFI information needs in the area of social investment.
---
InvestEU – Boosting Social Investment in the EU
When: Wednesday, June 22, 2022, 14:00 – 16:00 CET
(Amsterdam / Warsaw / Sarajevo)
InvestEU is a new programme mobilizing private and public investment to support businesses, innovation and to meet the EU climate goals as well as give the boost to the economic recovery. The Programme will also provide a significant guarantee to support social investment and skills development targeting social enterprises, microfinance, training, social housing, integration of migrants and many others. In this webinar, the EIF representatives will present the components of investEU and show how the Programme will be implemented. Most importantly we will discuss how social finance can benefit from it.
---
Our experts:
ANDREA BRATU,
Investment Manager, European Investment Fund (EIF)
Andrea is investment manager in EIF's Inclusive Finance team, responsible with the implementation of the microfinance and social entrepreneurship programs. She has worked in the financial sector for more than 15 years, mainly with financial institutions and social enterprises dedicated to supporting microenterprises and financial inclusion in Europe and Africa.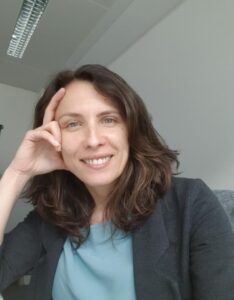 SAMUEL CLAUSE,
Senior Investment Manager, European Investment Fund (EIF)
Samuel belongs to the Portfolio Guarantees department at EIF and is working in the Inclusive Finance team. As a seasoned professional, Samuel worked with a variety of mandates including EPMF, EaSI, EGF and now InvestEU. He has an extensive knowledge of structuring capped and uncapped portfolio guarantees as well as of lending and equity investment.
Samuel is member of the Board of Directors or Supervisory Board of various institutions representing EIF. Lately he was in charge of technical webinars for EGF and InvestEU to present the mandates to financial institutions throughout Europe.
Samuel is a mathematician and financer by training, and combines past investment banking, entrepreneurial and NGO experience.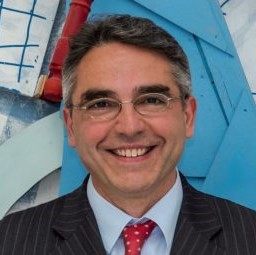 Attendance for all webinars in the series is free of charge. The session targets primarily microfinance institutions (MFIs), including greenfield MFIs, banks, NGOs, regulators or other institutions and individuals working in the microfinance sector in Europe. European microfinance providers, either selected as EaSI Technical Assistance beneficiaries or interested to apply for the program can contact easi.ta@fs.de to receive more information about this event, as well as to request the participation in or organization of similar events.