Introduction
Pandemic boosted development of digital services in finance ecosystem. MCPs try to keep up with the growing offer of commercial banks but they don't have as much resources, practical knowledge about new solutions, sometimes they suffer from lack of legal regulations. Digital identity opens new opportunities for MFIs to authorize identities and verify transactions in real time. 
---
Digital identity and opportunities for MFIs
When: Thursday, June 23, 2022, 10:00 – 12:00 CET
(Amsterdam / Warsaw / Sarajevo)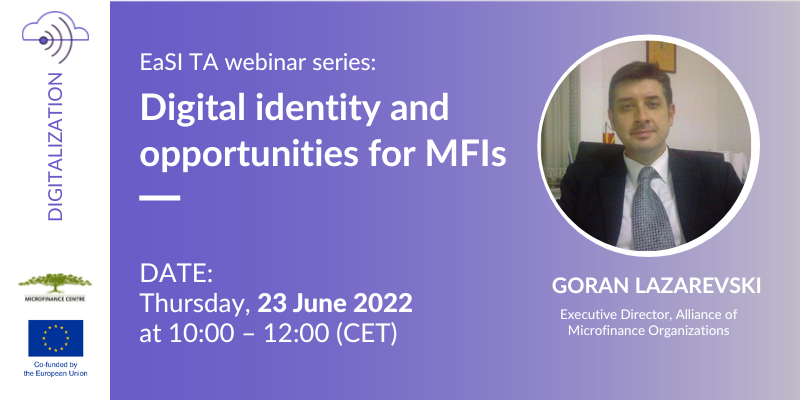 The webinar will focus on some aspects of using digital identity in the microfinance sector: 
 

How do sufficient digital ID systems support financial inclusion?

 

How digital identity impacts financial services?

 

What is the future of digital ID verification in international transactions?

 

What are the risks related to digital ID and data breach or identity fraud?

 

What are the most important challenges in using digital ID in microfinance?

 

How to overcome them?

 
---
Our expert:
GORAN LAZAREVSKI,
Executive Director, Alliance of Microfinance Organizations 
 Goran is a Master of Science in Economy with extensive experience in ICT and digital processes, as Chief Executive Officer of one of the leading ICT companies until 2011, when he continued his career with development projects, focusing on financial literacy and inclusion in microfinance, policy making processes in the public, private and civic sector and combating corruption, strengthening rule of law and transparency and improved access to public and financial services for everyone. 
 An active participant in the processes of digitalization of public and private services, Goran also focused on access to finance and digital financial services as director of the Macedonian Alliance of microfinance organizations, working to strengthen the digital infrastructure of the member MFIs, while providing financial literacy trainings to different target and working with the regulators on building a more favorable legislation for digital financial services, resulting in the Law on financial services of North Macedonia. With his extensive knowledge of the digital challenges and opportunities in microfinance and the society as a whole, Goran will open the floor for discussion and provide valuable points to the key issues all microfinance organizations struggle with.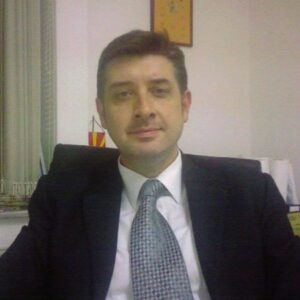 Attendance for all webinars in the series is free of charge. The session targets primarily microfinance institutions (MFIs), including greenfield MFIs, banks, NGOs, regulators or other institutions and individuals working in the microfinance sector in Europe. European microfinance providers, either selected as EaSI Technical Assistance beneficiaries or interested to apply for the program can contact easi.ta@fs.de to receive more information about this event, as well as to request the participation in or organization of similar events.