Introduction
The Overview Survery (OS) conducted biannualy by EMN and MFC has seen a large increase in the MFI and the public's interest in Green Products and Green Microfinance. The OS showed that 16% of MFIs have dedicated energy-efficiency loan products, 23% plan to introduce more of such products in the future. This webinar will discuss the microfinance clients' motivations to use green products and ways to expand client awareness regarding the green transformation.
---
Awareness raising on the climate issues among microfinance clients.
When: Tuesday, June 21, 2022, 11:00 – 13:00 CET
(Amsterdam / Warsaw / Sarajevo)
MFIs recognized in 2021 by MFC as 'Leaders in Green Inclusive Finance' will share their views on the topic by answering questions such as:
– What motivates microfinance clients to use green products?
– How to raise microfinance client awareness about the climate issues?
– How to adapt current MFI products to be green?
– What role there is for MFIs, the Government and other stakeholders for raising client green awareness?
---
Our experts:
Selma JAHIC,
Director of Support, Partner Microcredit Foundation
Selma Jahic, Partner Microcredit Foundation holds a Bsc degree in economics and MBA from International Burch University in cooperation with USA – Texas A&M University-Commerce. She has been working in Partner since 1998. Presently Selma holds a position of Director of Support and earlier she performed the duties Head of Marketing Department and Director of Credit Operations. For more than 24 years, Selma has been working in the microfinance sector and has an extensive experience in sales, operations, marketing and support processes (finance, accounting, etc.).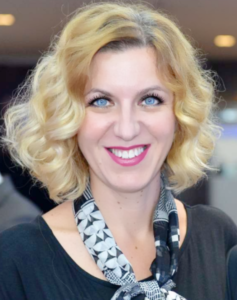 Mathieu SAVARY,
Deputy Territorial Director for Pays de la Loire Region, ADIE (France)
In ADIE since the end of 2020, Mathieu has recently taken on the position of Deputy Territorial Director for the Pays de la Loire region (Nantes, Angers, Le Mans). He previously volunteered and worked as adviser for entrepreneurship and microfinance for ADIE Reunion. Before joining ADIE, and after a stint as consultant for blue-chip companies at a public affairs consultancy, he served as policy and project officer the DG Education, Youth, Sport and Culture of the European Commission for 4 years.
Mathieu has in parallel been involved in several youth-led and association-driven local initiatives thriving for participation, sustainability and inclusiveness. He notably took part in the foundation of a cooperative supermarket in Brussels and the creation of a consumers' cooperative in Reunion island.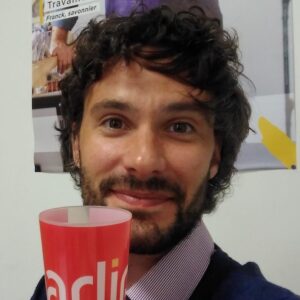 Attendance for all webinars in the series is free of charge. The session targets primarily microfinance institutions (MFIs), including greenfield MFIs, banks, NGOs, regulators or other institutions and individuals working in the microfinance sector in Europe. European microfinance providers, either selected as EaSI Technical Assistance beneficiaries or interested to apply for the program can contact easi.ta@fs.de to receive more information about this event, as well as to request the participation in or organization of similar events.