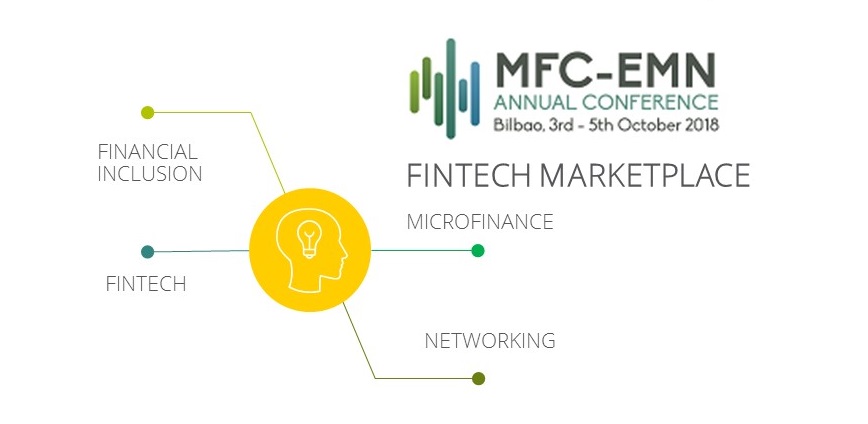 Deadline to submit your application to the Fintech Marketplace on MFC-EMN Annual Conference 2018 extended to 6th August!
Fintech companies and tech providers working in the field of innovative solutions for financial institutions are invited to participate in Fintech Marketplace during the MFC-EMN Annual Conference.
The Fintech Marketplace will provide opportunity to present your business, services and facilitate networking opportunities with financial institutions, investors, EU institutions and microfinance practitioners.
The Fintech Marketplace participants are offered exhibition space and conference free wave.