EaSI Technical Assistance: Emotionally Intelligent Leader – Leaders in Digital Era Series
The European Union is offering this webinar to representatives of microfinance institutions (MFIs) interested to acquire the skills and attitudes of leaders, who can successfully manage remote and scattered teams, working online. The webinar took place on 3 December 2020 (Thursday).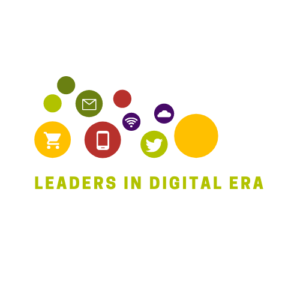 This session is part of the series "Leaders in a digital era" aiming to equip microfinance institutions with the necessary skills and understanding of tools to effectively lead a team online and conduct successful digital meetings and trainings.
Leadership is fundamentally about facilitating performance, getting others to do their best, and to do their work effectively and efficiently. One of the most robust, consistent findings in the area of social sciences is that there is a direct link between the way people feel and the way people perform.
When people feel relaxed at work, they tend to be solution focused. When they feel involved, they often promote the brand. When they feel cared for by the company, they go above and beyond the level of discretionary effort they put towards the company. Finally, employees that are empowered are often the hardest working and innovative team members.
When people feel anxious, they are more likely to be reactive. When stressed, we can become aggressive. It's human nature. When an employee feels fearful, they can sometimes blame others. Finally, when people feel disempowered, they can assume a lack of responsibility and ownership for their work. We've all been there.
Emotionally intelligent leadership is about leaders intelligently using emotions to facilitate high performance in themselves and others.
During our online workshop, attendees will explore the Genos model of 6 emotionally intelligent competencies of a leader and explore techniques for developing self and other awareness. They will also explore the facilitation of online meetings and discussion of their teams, which allows reading and addressing emotions of team members, despite the lack of face-to-face contact. They will also explore other techniques for stimulating high performance in others.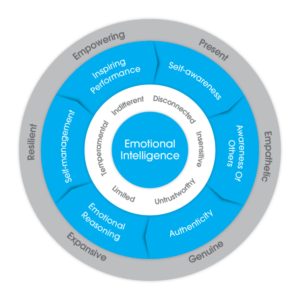 WATCH THE RECORDING
Topic: Leaders in digital era: Emotionally Intelligent Leader
Date: Thursday, 3 December 2020 at 11:00 – 13:00 (CET)
Language: English
Qestions: please contact us at lide@mfc.org.pl 
The main speaker will deliver an interactive online session with lots of opportunities for engagement with the audience through polls and live questions.
| | |
| --- | --- |
| | Agnieszka Gasperini, is a certified Project Manager (PMP & PMI -ACP) with over 20 years of experience in multi-international projects and knowledge of 5 languages. She is also a certified SDI Facilitator, trainer & ICF coach. As a consultant she works with international clients from diverse industries by providing strategic and tactical aid in all aspects of project management, including selecting and securing optimal EU assistance programme, employee training and development. |
| | |
| --- | --- |
| | This initiative has received financial support from the European Union Programme for Employment and Social Innovation "EaSI" (2014-2020). For further information please consult: http://ec.europa.eu/social/easi. The information contained in this communication does not necessarily reflect the official position of the European Commission. |