Europe and Central Asia (ECA region) microfinance networks representatives meet online to share information and experience about dealing with COVID-19 effects
On May 6th representatives of AMA-Albania, UCORA – Armenia, AMFA – Azerbaijan, MFO – North Macedonia, Working Group Romania, AMFI – BIH and Microfinance Centre met on-line to discuss recent developments in the region and learn from each other's experience.
Despite various restrictions introduced in all of the countries, national associations have been in regular contact with public administration and regulators. This is to provide recommendations to various regulatory initiatives and to make sure that microfinance sector will not be left out from governmental programs.
Associations have been also keeping regular contact with its members to gather information through:
[online meetings with members] e.g. in BiH regular meetings take place every Tuesday; in Romania, Albania zoom meetings are being organized
[WhatsApp groups] became extremely helpful to exchange information, members ask questions e.g. in Romania, Azerbaijan
[impact analysis] Some has been collecting information from members about initial impact e.g. Romania, BiH, Albania although it was noted that these are initial estimations and more reliable data is expected at the end of May/beginning of June
In most countries home office has been introduced, branches are operating depending on the measures introduced by state. Microfinance institutions are trying to preserve staff employment – so far no lay off was observed but it can change if situation goes worse.
The institutions are also intensifying its communications with clients to find out about their situation and to those affected by pandemic e.g. offer rescheduling, grace period – these activities are observed in all countries with or without government moratorium on repaying loans.
Among key challenges which sector face the associations' representatives mentioned:
Liquidity issues – although it was observed that institutions connected with banks will probably not face this problem so much
Increasing operational costs related to fulfilling distance measures and sanitary restrictions
Expected increase portfolio at risk
Decrease of loan portfolio
Digitalization costs to allow social distancing
Quick changes in the regulations on protective measures – difficult to implement immediately in branches. Sometime not clear even for inspections
It was also noted that in order to overcome (upcoming) crises all the stakeholders involved in microfinance: investors, regulators, donors, financial institutions need to work together not only locally but in international level to exchange information, promote good practise examples and develop programs and plans to support through microfinance the microbusiness.
To find more about recent developments in selected countries, please see presentations from: Albania, Bosnia and Herzegovina, Romania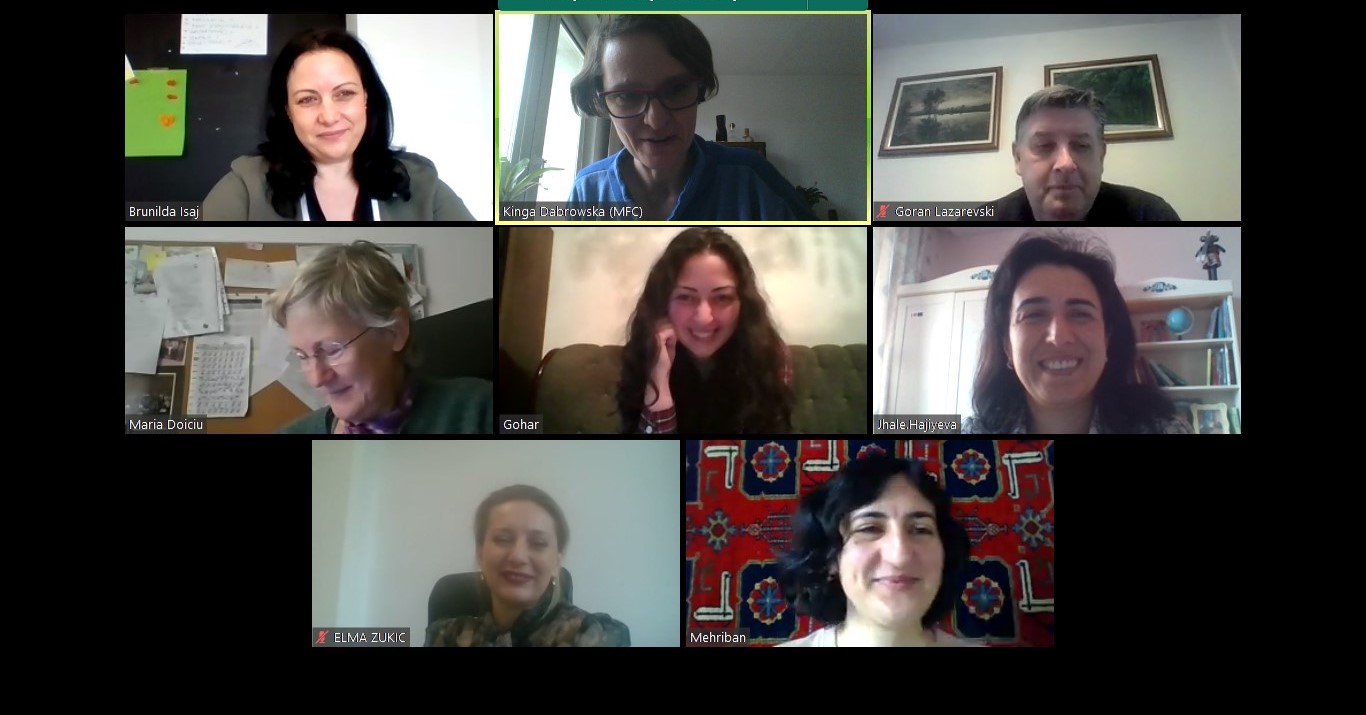 | | |
| --- | --- |
| | This event is financed by the European Union Programme for Employment and Social Innovation (EaSI) 2014-2020. For further information: http://ec.europa.eu/social/easi |