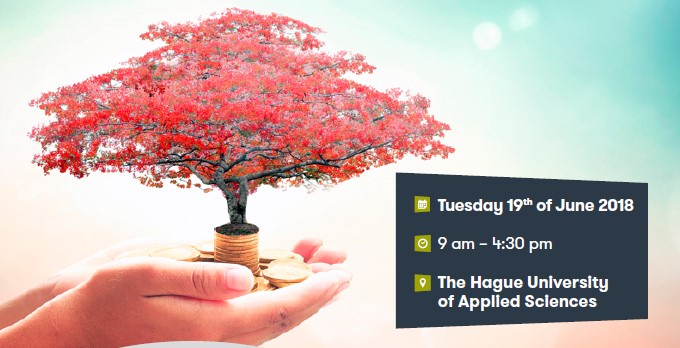 Topic: Saving Group Movement in Europe: A new way to foster financial and social empowerment
Date: Tuesday 19th of June 2018, 9 am – 4:30 pm 
Location: The Hague University of Applied Sciences, Hague, the Netherlands
Registration: free of charge, registration form
Program: download
If you are interested in exploring what saving groups can mean for your own working environment, come to our international workshop! Expected audience include financial education and financial inclusion specialists, researchers, organisations working with migrants or refugees, and business development service providers for small entrepreneurs and self-employed.
An international workshop, what is it all about? On the 19th of June 2018, The Hague University of Applied Sciences (THUAS) will host an international workshop for participants from all over Europe. This workshop will focus on the potential of savings groups for micro-entrepreneurs and citizens who can benefit from improved skills to manage their finances at household level by having accumulating savings and gaining access to small loans.
Organisations from the Netherlands, Spain, Italy and Germany will share their experiences on promoting savings groups in their environment. Invited speakers are from different backgrounds: savings groups' members, affiliated researchers, financial education specialists savings groups promoters.
Registration Participation is free of charge. The organizers reserve the right to pre-select the participants due to limited number of places available. To secure your participation in
the workshop please register at your earliest convenience.
Partners: