The European Microfinance Day campaign is back for a 6th edition, kicked off by an EU online event on 29 October.
It is organized by European Microfinance Network and MFC.
It will come as no surprise that our main focus for this year will be the crisis created by the Covid-19 pandemic. Behind this year's tagline, "Weathering the storm", we want to celebrate the resilience and adaptability of the sector, looking back at all these ideas, actions, initiatives, sometimes drastic changes put in place during the first months of the pandemic to ensure business continuity for some of those who needed it the most.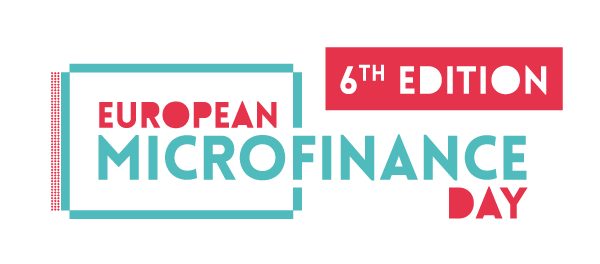 Local actions and EU event
While the most stringent measures are being gradually lifted in some parts, uncertainty still prevails. Therefore, your local actions, the backbone of the EMD campaign, will certainly come in a different shape than in previous years. A great opportunity to move online and maximise the outreach, with the support of the EMN and MFC teams! In fact, we can already announce that the traditional Brussels-based EU event will be an online one this year, with an exciting programme being concocted for Thursday 29 October.
In such peculiar circumstances, we've had to adapt the timing of the campaign. With many events taking place after this year's summer break, we want to make sure that our actions have good visibility. That's why we ask you to plan your local actions for November 2020, after the EU event.
Kick-off webinar
To discuss all this and set things in motion, we would like to invite you to a kick-off webinar on Thursday 10 September at 12pm (CEST). This will be the perfect occasion to discuss this year's edition, provide some ideas and guidelines, details about the EU event, etc. Most importantly, we will discuss the many ways in which the EMN and MFC can help organise and/or promote your local actions. For those of you who cannot attend the webinar, the recording will be made available shortly afterwards. Register below for this webinar and already enrol as a participating organisation for this year's EMD!
We look forward to speaking to you all on Thursday 10/09, and to another successful edition of the European Microfinance Day!
Contact:
Aleksandra Karabon

MFC Communications Coordinator

Vianney Stoll

EMN Communications Officer