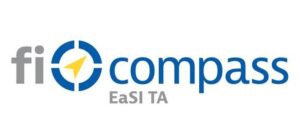 WHO CAN USE THE HELPDESK?
Any institution or individual that would like to know more about microfinance in Europe can use the Helpdesk. It's particularly relevant to microfinance and guarantee-granting institutions, public and private banks, local and regional authorities, networks, business incubators, research centres and potential clients.
WHAT KINDS OF QUESTIONS CAN YOU ASK?
The Helpdesk will provide tailored answers, within the shortest possible time frame, on a variety of topics, including: EaSI Financial Instruments, EaSI Technical Assistance for European Microfinance, the European Code of Good Conduct for Microcredit Provision. Questions on other subjects related to EU microfinance are equally welcome.
HOW CAN YOU ASK YOUR FIRST QUESTION?
This service is accessible through the recently redesigned EaSI MicPro website, the European Commission's web platform dedicated to microfinance, where an online form will allow you to send your questions.
The EaSI Helpdesk service is managed by a consortium made up of the Frankfurt School of Finance & Management, the Microfinance Centre (MFC) and the European Microfinance Network (EMN) in the framework of the EaSI TA programme that involves a range of support activities for European microcredit providers.