The Polish Union of Loan Funds in cooperation with Microfinance Centre has initiated a series of meetings related to digitalization – its role and its scope. Working Groups meetings aim at presenting the solutions which network members should implement in order to better serve their clients. The first meeting of the initiative was held on  September 5th. Representatives of 12 institutions have met to discuss the current level of digitalization among members, but also the obstacles they're facing. The areas of potential cooperation were identified as well.As a result of the last meeting the group identified key barriers which prevent from implementing digital solutions in their operations, such as: ·
lack of knowledge and competences among staff to introduce innovative solutions,
lack of resources to implement digital solutions,
and in some cases – clients insufficient digital competences.
The Working Group's members agreed that the most important task of the group is to increase the degree of digitalization in the internal area of operations.The members also acknowledged that the launch of such working group have given them an opportunity to discuss a lot of  important subjects related the digitalization for the first time.
The Polish Union of Loan Funds plans two more meetings this year
The establishment of the Working Groups series of meetings is a part of the MFC's initiative to support dialogue between local actors involved in microfinance. The project is financially supported by the European Commission.
Th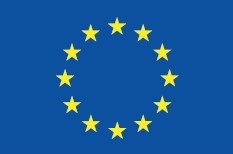 is communication activity has received financial support from the European Union
Programme for Employment and Social Innovation "EaSI" (2014-2020).
For further information please consult: http://ec.europa.eu/social/easi
The information contained in this publication does not necessarily reflect the official position of the European Commission.