Date: 31-30 May 2019
Location: Istanbul, Turkey
during MFC Annual Conference 2019
The Social Ivestors and Technology Fair will bring together socially-oriented  investors and technology companies with MFIs seeking funding and technological solutions.  The Fair will provide a space for one-on-one to discuss funding needs opportunities, and explore potential new financial and techlogolical partnerships.
The Social Ivestors and Technology Fair participants: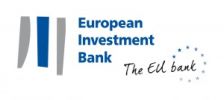 The European Investment Bank is the bank of the European Union, owned by the EU Member States. EIB is the world's largest multilateral borrower and lender. EIB provides finance and expertise for sustainable investment projects that makes a strong, inspiring impact on people's lives, contributing to EU policy objectives in Europe and beyond.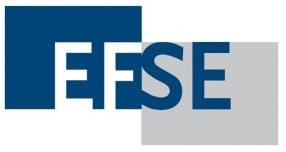 European Fund for Southeast Europe S.A., SICAV-SIF is one of the largest development finance funds worldwide and the first Public-Private Partnership of its kind.

 Triple Jump is an impact-focused investment manager that provides meaningful and responsible investment opportunities in developing countries.

Symbiotics – an investment company specialized in emerging, sustainable and inclusive finance.

BlueOrchard – an impact investor that fosters inclusive growth while providing attractive returns for investors.

responsAbility Investments AG – an asset manager for impact investments in emerging economies, manages USD 3 bn of assets through a variety of investment vehicles that provide private debt and private equity to some 540 companies.

 Ard Credit NBFI JSC is one of the leading non-banking financial institutions operating in Mongolia, established with the purpose of supplying micro loans more inclusive and accessible by leveraging innovative technologies.

Quipu GmbH is an IT consultancy and software development company, which provides comprehensive end-to-end solutions for banks and financial institutions, from electronic payments to software systems, and hybrid cloud hosting and operations.

Aspekt – a software development company offering adaptable microfinance software that provides efficiency in business processes, risks mitigation and operational control.

CROWD CREDIT – a cross border focused to peer lender that provides debt capital to borrowers who suffer from funding gaps.

SoftwareGroup – a global technology company specialized in digitalization and intergration solutions for institutions that provide financial services.

Frankfurt School of Finance & Management GmbH – is a private, non-profit business school in Frankfurt, Germany. The school offers bachelors, masters, MBA, doctoral, and executive education programs.