On 13 December 2018, the Code of Good Conduct Steering Committee decided to award six microfinance institutions the certificate of compliance with the Code, based on the results of the evaluations. The certificate is valid for three years.
The awarded microfinance institutions were:
The European Commission has developed the European Code of Good Conduct for Microcredit provision to ensure high ethical lending standards and practices within the European microfinance sector.
Complying with, or endorsing the Code is a pre-condition for accessing EU funding under the EaSI financial instruments for microfinance, such as the EaSI Guarantee and the EaSI Capacity Building Investments Window.
Previously awarded microfinance institutions are:
Association pour le Droit à l'Initiative Economique (ADIE) France, MFC member
Action Finance Initiative – AFI Greece
BCRS Business Loans Limited UK, MFC member
C.A.R. CFR
C.A.R. DECEBAL
C.A.R. ULPIA
C.A.R. UNIREA
C.A.R. ZARAND
Crédal
FAER IFN, MFC member
FONDI BESA, MFC member
Good.bee Credit IFN, MFC member
KEPA – MicroSTARS, MFC member
Microfinance Ireland
MicroStart
PerMicro s.p.A.
Qredits Microfinanciering Nederland
Slovene Enterprise Fund
Towarzystwo Inwestycji Społeczno-Ekonomicznych SA (TISE)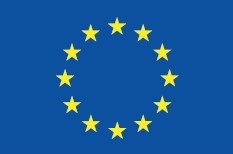 This initiative has received financial support from the European Union Programme for Employment and Social Innovation "EaSI" (2014-2020). For further information please consult:  http://ec.europa.eu/social/easi
The information contained in the materials does not necessarily reflect the official position of the European Commission.