Topic: SME Finance for Microfinance Institutions
Date: September 11, 2017, ended
Presenter: Matthew Gamser, CEO, SME Finance Forum
Only for MFC Members.  Become a member!
Increasingly, Microfinance Institutions are involved in working with small and medium sized businesses (SMEs), by extending their existing products and services or creating innovative approaches to address the needs of SMEs. SMEs are an attractive market in most countries which is different from microfinance. Offering loans and other financial services is both an interesting opportunity and a challenge that requires a strategic approach to take advantage the synergies between the two segments and reduce risks.
The webinar will present an overview of SME finance and the recent innovations in this area and will explore the connections between microfinance and SME finance. Drawing on successful examples of SME finance applications by microfinance institutions, it will provide ideas how SME finance can diversify microfinance operations.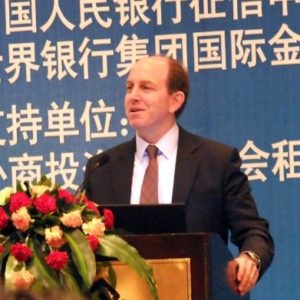 Matthew Gamser is CEO of the SME Finance Forum. He has over 35 years' experience in private enterprise and financial sector development. He has worked for IFC for 10 years in various positions, including heading the advisory services for the financial sector in East Asia-Pacific (from Hong Kong). Prior to IFC he worked for 25 years in the private sector in management consulting and technology/small scale industry development. He holds A.B. and A.M. degrees from Harvard University, and M.Sc. and D. Phil degrees from Sussex University (UK), where his work focused on the management of technological change.
Join MFC Membership and become a member of many benefits that projects like CEO Forum offer!