This year the two networks (MFC and EMN) are joining forces to bring you a tailored and top-notch conference, under the tagline:
Working together in a time of digital disruption
Exact dates:
4th and 5th of June 2020
(with pre-conference activities on the 3rd of June, and post-conference activities in the afternoon of the 5th of June)
Registration:
Early bird registration will be open in the first days of March, so stay tuned during the upcoming weeks for the official announcement and registration link!
Discounts:
We will be offering special discounts for our MFC and EMN Members and groups and early bird
Venue:
The MFC-EMN Annual Conference will be hosted in Sofia, Bulgaria, at the Marinela Hotel Sofia***** – a five-star hotel, located in the green zone of the city. Check out Hotel Marinela's website to discover their exclusive services. Participants will also benefit from reduced hotel prices, which will be available once registration opens.
Programme:
Do you want to know what digital solutions to use to grow your institution? Or how to empower your clients on a digital level? What makes an institution ready to invest? Are you interested of knowing more about EaSI programme and EC Code od Good Conduct? Do you want to learn about advocacy tools we have at EU level? Our workshops will provide you withaAll you need to know to become leaders in a digital era!
During the Conference we will also organize a Fintech Pitch – that will be a perfect occasion to get to know fintech companies, learn from each other and create partnerships.
As usual there will be also Associations Summit taking place, along with CEO's Summit– this time CEO's both of MFC and EMN will get together and exchange on the most current issues in microfinance.
This conference will also serve as an opportunity to celebrate the integration of MFC and EMN: an exciting partnership and important step forward for the future of the social finance sector!
We look forward to seeing you in Sofia to tackle the challenges of the digital era!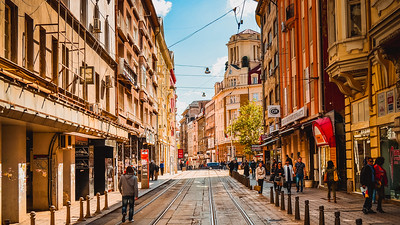 picture: Sami C, Flickr
You surely cannot miss it and we are waiting for you impatiently.
Soon more detailed information about registration, programme and other organizational issues will be available.
Looking forward to seeing you in Sofia in June!
If you have any questions do not hesitate a minute and contact us.