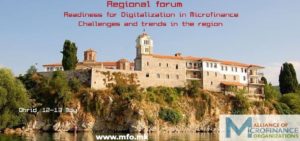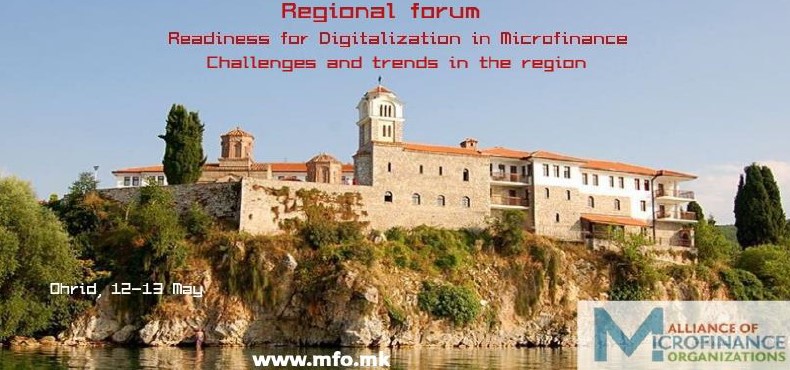 Date: May 12-13, 2019
Location: Ohrid, North Macedonia
Topic: Readiness for Digitalisation in Microfinance
The Regional forum READINESS FOR DIGITALIZATION IN MICROFINANCE – Challenges and trends in the region – is organised by the Alliance of Microfinance organizations  jointly with Savings house Moznosti, Microcredit foundation Horizonti, Savings house FULM and the Macedonian Enterprise Development Foundation, with the support of the USAID' Microfinance Innovation and Inclusion Project in North Macedonia.
At the forum, attendees will have the opportunity to learn and discuss following topics:
•  EU-wide research findings  on digitalization,
•  Practical experiences from the digitalization of microfinance services and lessons learned,
•  The role of digitalization in increasing financial inclusion and challenges of digital education,
•  Current trends and developments in the region.
MFC's Executive Director Grzegorz Galusek will lead a Pre-forum special session "Riding the technology wave in European microfinance – the Microfinance Centre Research findings" followed by a panel-discussion on the findings and next steps.
This forum will bring together:
– International relevant experts
– Non-banking financial institutions in the field of Microfinance
– Regulatory institutions
– Donor community representatives.
Participation is free of charge. In order to register please contact info@mfo.mk.