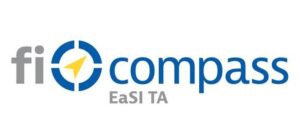 Dear Readers,
This is our last project newsletter for the year and before we give you a summary of the most important points covered below, we would like to take some time to express our gratitude for all new partnerships, which allowed us to work with you to benefit your institution, your clients, and the whole microfinance sector in Europe. We wish you a season of joy and peace and look forward to continued success and mutual collaborations in 2018.
We are pleased to present all key project milestones achieved during 2017 in a longer segment called "The Year in Numbers". Here we detail all initiatives organised to promote best practice and knowledge sharing in the microfinance sector, as well as the success of capacity building and Code trainings, rating, assessment and Code evaluation services, as well as the Helpdesk tool. We're also happy to share some feedback and impressions from the two highly interactive EaSI TA events that took place in the Netherlands and Portugal in November. Below you will also find feedback from beneficiaries of the project, as well as attendees from past EaSI TA events. Finally, we conclude with the segment introducing the key organisations involved in EaSI TA called "Who's Who?", a short introduction to the project and key links. For questions related to microfinance in Europe, send your inquiries through the Helpdesk.
We wish you a happy holiday season!
Your EaSI TA team