Dates:  3-4 April 2019
Location:  Barcelona, Spain
Are you interested in access to finance for underserved communities? Do you want to meet the key players in Europe? Do you want to learn from them? Would you like to influence policy makers?
The European Migrant Entrepreneurship Networks Conference "Migrant Entrepreneurship Support in Practice"  will be held  3-4 April 2019 in Barcelona organised by MAGNET and M-up.
During the event, we aim to shed light the needs and barriers of migrant entrepreneurs, specially in accessing to finance. To do this, we have invited a number of representatives from the migrant community as well as organisations supporting them in the startup and development of their business ventures. We are also reviewing the experiences of organizations providing financial and non financial services to migrant businesses. And finally, participating policy makers will share about their efforts to improving the business environment for migrant entrepreneurs as well as their pain points.
International stakeholders attending the conference will have an opportunity to contribute to discussions on practical solutions for cooperation aiming to improve the experience of migrant entrepreneurs through plenary sessions, interactive workshops and networking activities, in a warm and friendly city.
The participatoion is free-of-charge.
Download the Conference Agenda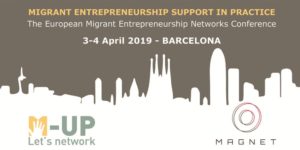 This publication is part of the project MAGNET which has received funding from the European Union's COSME Programme (2014-2020).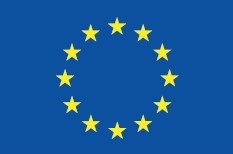 Co-funded by the COSME
programme of the European Union
Disclaimer: The content of this publication represents the views of the author only and is his/her sole responsibility; it cannot be considered to reflect the views of the Executive Agency for Small and Medium-sized Enterprises or any other body of the European Union. The European Commission and the Agency do not accept any responsibility for use that may be made of the information it contains.