Our third annual CEO Summit (part of our CEO Forum initiative) was held in Sarajevo this year, alongside our annual conference.  Discussion focused on the application and implications of fintech for microfinance, and novel approaches to engaging employees to create increased efficiency and talent retention.
The Microfinance CEO Forum creates a unique space for collaboration, learning and sharing of best practices among peers, offering a safe environment for dialogue and growth. In addition to the annual summit for the CEOs, the Forum offers executive workshops for chief credit and HR officers, thematic webinars, access to resources for the CEOs, and opportunities for executive coaching and mentoring.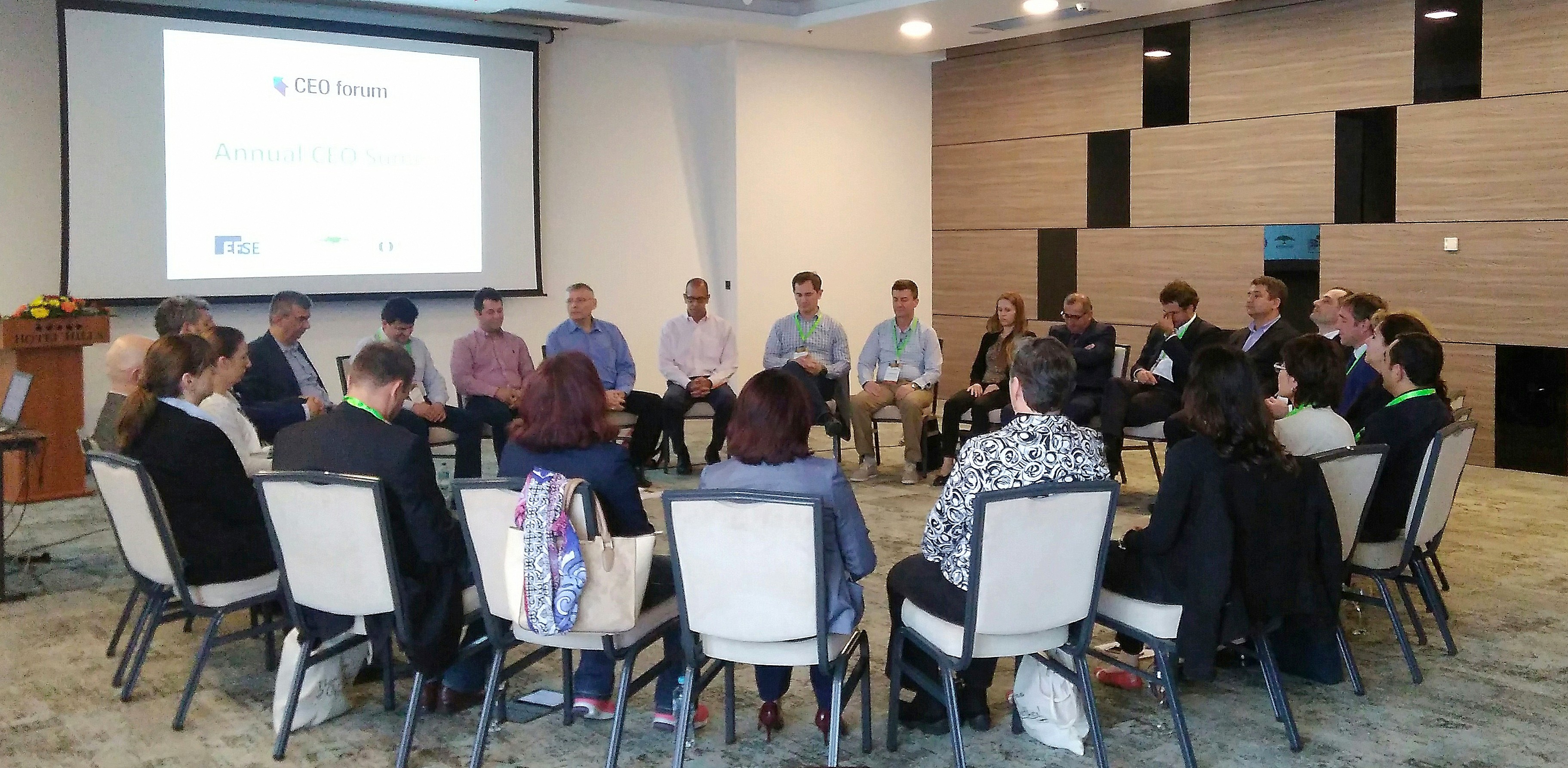 The CEO Forum, sponsored by EBRD and EFSE, is a space for engaging the CEOs of microfinance organizations in personal and professional development to help them become better leaders and achieve meaningful results for their organizations. The Microfinance CEO Forum is open to CEOs of MFC member organizations, as well as partner MFIs of EBRD and EFSE.