On the 30th and 31st of May 2019, the Microfinance Centre (MFC) held its 22nd Annual Conference to explore the implications of the digital revolution on financial and social inclusion. The event welcomed 409 delegates to Istanbul (Turkey) representing EU bodies, MFIs, NGOs, investors and FinTechs from 46 countries across Eastern and Western Europe, Central Asia, the Caucasus and beyond. Read more
Check what the attendees of 22nd MFC Annual Conference say about the event

"I was delight to attend and have the opportunity to present the current state of play of EU funding for the sector. I greatly appreciate the opportunity that Microfinance Centre provides to us every year to present our policies and products for supporting the sector. Overall, it was a very well organized conference with impressive participation and a very well structured programme covering extremely interesting topics."
Dimitrios Niafas
Programme Officer – EU policies
European Commission

"I was impressed first of all by the organization of the event.  The mix of practitioners and academicians constituted a good equilibrium of experience on the ground and theoretical knowledge, which contributed to make it an useful gathering. "
Francisco de Paula Coelho
Dean
EIB Institute

"It was a great honor for me to participate in this years' MFC after so many years, but this time as a sponsor to share our experience, our knowledge, the success we have achieved. It was pleasure to meet the former founders, delegates and friends, as well as all the new entrants in to this industry. With participation of more than 400 people, with disrupting topics such as digitalization, this year's MFC proved that the industry itself has moved to a new level of development. And I would like to stress out that these changes and improvements wouldn't have been possible without the effort and hard work of the management team. I hope that all the participants, including the investors, MFIs and banks, were able to share all the funding experiences and will raise the capital from investment funds that they need to grow and reach their clients."
Ganhuyag Chuluun Hutagt
Ard Credit
"It is always nice to meet friends and build projects and bridges between members of MFC. It is also interesting to find out new trends, technologies and solutions, from all around the world. Hope to see you all next year."
Neoklis Stamkos
Business and Cultural Development Centre (KEPA)
"This 2019 MFC conference organized in Istanbul, at the border between the European and Asian continents, was a genuine eye opener on all the emerging technological solutions which the microfinance industry as a whole, and all its practitioners in particular, can build on to broaden the horizons of financial inclusion and poverty alleviation."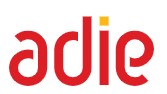 'The MFC Annual Conference represented the meeting point of Europe and Central Asia MFIs. It was a unique occasion both to take the stock of what has been done and to discuss what should come next, always taking into account the mission and the values at the root of microfinance.'
Nicole Feliciani
Erste Group Bank AG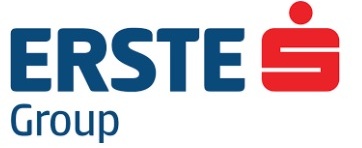 "During these days I've got the confirmation that the evoluiton of the microfinance is never going to end. The new ideas, new apllications, new approaches, inovations and enthuziastic people, will continue to make microfinance an important tool for progress. I am already preparing for the next MFC conference."
Bogdan Merfea
Partria Bank S.A. 

"I was really impressed by the Annual MFC conference held in Istanbul this year. It was a unique event that brought together a variety of stakeholders from various parts of Europe and Central Asia to discuss various aspects of digital transformation of MFIs to create efficiencies in access to microcredit by clients. Evidently the region has made a lot of progress in this respect but more needs to be done and with the right investments and partnerships. The organizers and sponsors of the event need to stay focused and keep the momentum going to help create the right opportunities for MFI and their clients in the region."
Hemant Baijal
Consultant
"Well structured agenda and all relevant participants. Microfinance going digital, 360o perspective."
Arsim Bruçaj
Association of Microfinance Institutions of Kosovo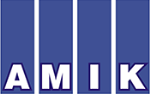 "I had an amazing experience at this year's edition of MFC's annual conference. I would like to thank all the people I met for the insightful discussions about the state of digital in the microfinance sector. Hope everyone left the event feeling as inspired as me and having new ideas about implementing digital technology in their businesses."
Marina Shideroff
Fram Fintech

"The MFC 2019 Annual Conference once again turned out to be an unmissable industry event for impact finance in Eurasia, with over 400 delegates from 46 countries, representing a diverse range of stakeholders.
Aside from its wide representation, the Annual Conference is at the forefront of technological innovation for the microfinance sector, with many panels analyzing the significant opportunities of digitalization for MFIs: from fundraising, to marketing, operational efficiency, and organizational change."
Marco Leonardo de Natale
LFS Advisory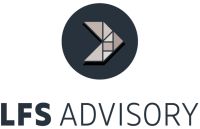 "Business & Finance Consulting was delighted to support MFC in demystifying digital in microfinance! We were glad to share our latest practical experience increasing efficiency at Banca Intesa Serbia through the implementation of our in-house loan processing systems. We enjoyed moderating the gaining efficiency workshop, and we hope that all participants have been encouraged to move forward in digitization of their microfinance activities."

Ognjen Adamović
Business & Finance Consulting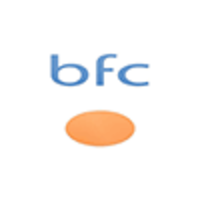 "We attended the #2019mfc for the first time and were very much pleased by the professional organization and attendance of many high-level MFI experts. We met a lot of potential business partners and gained beneficial contacts. Thank you, MFC, for all your effort, it definitely paid off. We plan to be back next year!"
Jana Mücková