As part of our four-year Framework Partnership Agreement with the DG Employment, Social Affairs & Inclusion of the European Commission (under the rubric of "European networks actively promoting access to finance"), we conducted an evaluation survey to review the needs and expectations of key stakeholders (beneficiaries and partners) regarding activities carried out as part of our Financial Inclusion for Inclusive Growth in Europe II project (including advocacy, capacity building, research, networking opportunities, and others).
These interviews, carried out in 2018, confirm a consistently-positive image of MFC among stakeholders. Worth noting is the feedback we received on:
Our internal capacity
Our strong visibility and credibility
Valuable networking potential
Expertise on the microfinance sector
Track record of running successful campaigns.
Survey respondents were generally satisfied with the MFC's work and methodology, indicating that the MFC will continue play an important and positive role at the EU level in future.
The MFC is expected to continue its close engagement in the policy-making process. Direct meetings between MFIs and representatives of the European Commission are very much welcomed. Indeed, survey respondents would see the MFC become even more proactive towards different EU-level institutions. The MFC can also play a direct supporting role to MFI national-level and regional advocacy work. To take full advantage of regional advocacy opportunities, MFIs expect training and capacity building initiatives that are initiated and implemented by MFC
Respondents also had very positive feedback about MFC's webinar series. The MFC could organize webinars with leading MFIs to allow other MFC members taking advantage of lessons learned and be better aware of potential problems/flaws.
The survey also confirmed that the MFC research capacity delivers significant value to all stakeholders. All respondents agree that the MFC Annual Conference is "a necessity", regardless of the contents/topics addressed, because it is seen as the largest/most important microfinance event in Europe and Central Asia.
The MFC would like to thank all the members and partners who provided their feedback and comments during this evaluation. Special thanks goes to representatives of: Adie, Brutto, EMN, Finance Watch, GLS Alternative Investments – SICAV, good.be Credit, Business and Cultural Development Centre (KEPA) , Microfinanza Rating, Polish Union of Loan Funds (PZFP), and USTOI—and last but not least to the DG Employment, Social Affairs & Inclusion of the European Commission, our partner and program funder.
Th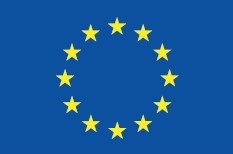 is initiative has received financial support from the European Union
Programme for Employment and Social Innovation "EaSI" (2014-2020).
For further information please consult: http://ec.europa.eu/social/easi