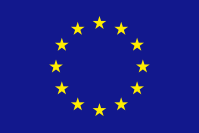 The recent "Entrepreneurship Education at School in Europe" report, published by the European Commission, provides an overview of the variations in understanding of the concept of "entrepreneurship education" across EU member states.
Although the definition recommended by the European Commission sees entrepreneurship education as one of the European Key Competences,[1] not all member states have adopted this approach.
The European Commission Thematic Working Group on Entrepreneurship Education has developed the following definition:
'Entrepreneurship education is about learners developing the skills and mind-set to be able to turn creative ideas into entrepreneurial action. This is a key competence for all learners, supporting personal development, active citizenship, social inclusion and employability. It is relevant across the lifelong learning process, in all disciplines of learning and to all forms of education and training (formal, non-formal and informal) which contribute to an entrepreneurial spirit or behavior, with or without a commercial objective'.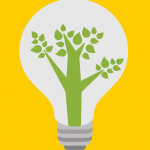 This common European understanding of entrepreneurship as a key competence indicates a dual focus. Firstly, the development of entrepreneurial attitudes, skills and knowledge should enable the individual to turn ideas into action. Secondly, entrepreneurship is not only related to economic activities and business creation, but more widely to all areas of life and society: innovative and creative action can be taken within a new venture, or within existing organizations, i.e. as 'intrapreneurial activity'.
Most national definitions reflect the same broad understanding of entrepreneurship education as the European Key Competence definition, even though only about half of the countries use the European Key Competence definition of entrepreneurship education. In most definitions (European and national), the role and purpose of entrepreneurship education does not only reflect the context of work and business but also the more general context of an individual's life. Only a few national definitions emphasize a narrower understanding of financial education, in particular those used in Spain, the United Kingdom (Northern Ireland) and Norway.
[1] Sense of initiative and entrepreneurship have been one of the eight key competences indentified  by the European Parliament and the Council on Key Competences for Lifelong Learning. See recommendation of the European Parliament and of the Council of 18 December 2006 on key competences for lifelong learning. OJ L 394.