We are delighted to announce Tim Ogden will be a keynote speaker at the MFC Annual Conference 2019! In his keynote speech "The Case for Investing in Microfinance Future", Tim will focus on the current, rather dramatic trends in technology backed finance and the next frontiers in financial inclusion.
Tim is the managing director of the Financial Access Initiative (FAI) a research center based at New York University, known also from FaiV, his weekly thought-provoking insights on microfinance and financial inclusion.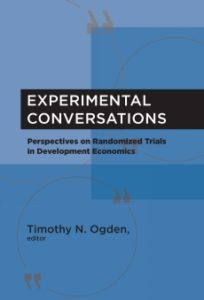 Tim has co-authored and edited many books on business innovation and marketing and is the author of the, a collection of interviews with economists conducting field experiments on poverty alleviation.
In addition to blogging regularly for Stanford Social Innovation Review, he serves as editor-in-chief of Philanthropy Action and as a contributing editor for Alliance magazine.