Join the EaSI Technical Assistance webinar on Start-ups financing, debt or grants?
Wednesday, 27 October 2021 at 14:00 (CET)
Funding new businesses with loans is risky for the entrepreneurs and the lenders. Microfinance institutions in Europe have positioned themselves as new venture lenders for which the traditional microfinance approach may not be best suited. Research and experience show that grant-funded start-up schemes in some circumstances can be more effective in encouraging self-employment and entrepreneurship among the unemployed people when other job opportunities are scarce. Examples from startup programs in Europe demonstrate that transitioning from start-up loans to start-up grants significantly increases interest in setting up a new business without compromising on the survival rates of the new firms or attracting 'wrong' entrepreneurs.
This webinar will explore the experience of debt and grant funded self-employment programs and will contrast it with the current situation in the European microfinance. Based on this, we will discuss how microfinance institutions can better and more effectively serve the early-stage enterprises.
You will get the answers to many questions your have been asking in your MFI:
Is the current microfinance model suited for providing start-up capital through loans? If not, what model could potentially work?
Should MFIs have a role in providing start-up subsidy in addition to loans? What pitfalls should MFIs avoid in combining grant and debt funding?
How can we change the public policies to better leverage public subsidies to support early-stage entrepreneur by shifting subsidies from MFIs to entrepreneurs?
Date: Wednesday, 27 October 2021 at 14:00 (CET)
Language: English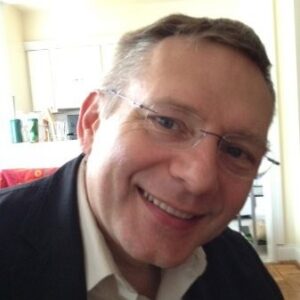 Piotr Koryński is a microfinance and economic development specialist with significant field experience working in more than 20 countries. For over 10 years, Mr. Koryński led the efforts of Soros Economic Development Fund, a social investment vehicle of the Open Society Institute, to develop microfinance globally. He helped to initiate and operate 10 microfinance institutions as well industry infrastructure projects such as MIX and Microfinance Management Institute. He was also involved in microfinance policy programs to create appropriate legal and regulatory framework for access to financial services for low-income people in specific countries of Eastern Europe. Mr. Koryński is a graduate of the Ohio State University and the Kellogg School of Management.
Attendance for the webinar is free of charge. The session targets primarily microfinance institutions (MFIs), including greenfield MFIs, banks, NGOs, regulators or other institutions and individuals working in the microfinance sector in Europe. European microfinance providers, either selected as EaSI Technical Assistance beneficiaries or interested to apply for the program can contact easi.ta@fs.de to receive more information about this event, as well as to request the participation in or organization of similar events.